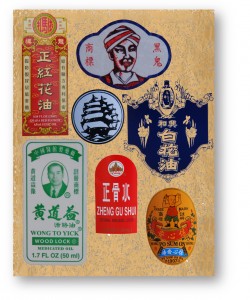 There are two primary types of liniments, the oil based and alcohol based. Aside from using oil or alcohol to extract specific therapeutic properties from the herbs, there are several other ways liniments can help facilitate a curative result. To read more about this topic please see my article on how liniments work here.
Liniments can be made at home from raw herbs or they can be purchased. In this article I will address some very inexpensive, over the counter liniments, that can be useful to any serious athlete's or martial artist's training kit. Liniments are best used to help with minor bruises, strains and pulls, as well as recovery from injury and should not replace proper medical intervention.
The following are a few of the many over the counter liniments that I really like, and some basic guidelines on how and what to use them for.