This is the first belt I ever earned in Martial Arts training. It's an orange belt from Tang Soo Do a Korean Martial Art similar to Japanese Karate. It was given to me and signed by Master Fred Kenyon, back in 1985.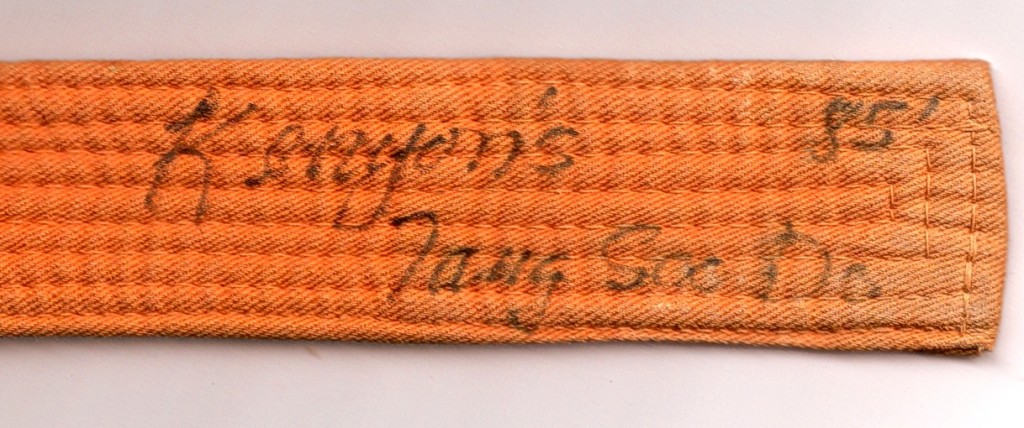 On the other end he wrote something in Korean the meaning of which is Tang Soo.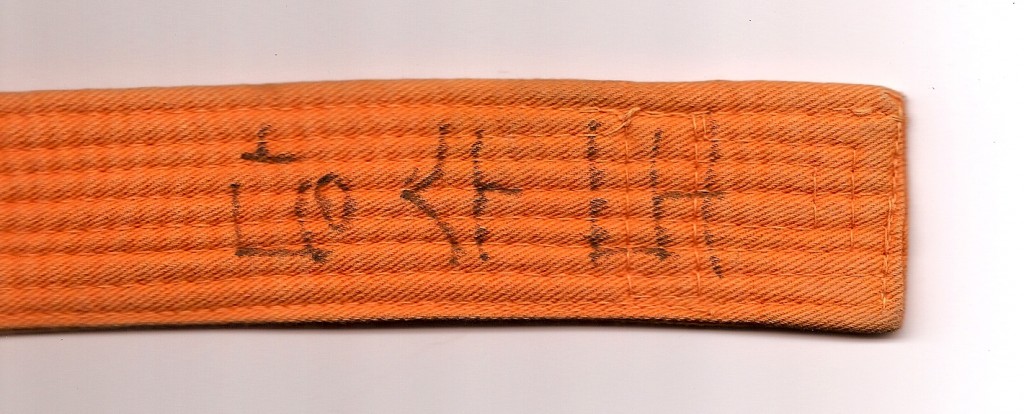 Master Fred Kenyon was the first martial arts instructor I ever had. I started with him when I was 8 years old, which would have been about a year before I earned this belt. My cousin and I took private lessons from him twice a week for close to a year before we started training in group classes.