An Exclusive Strength Technique Laboratory Study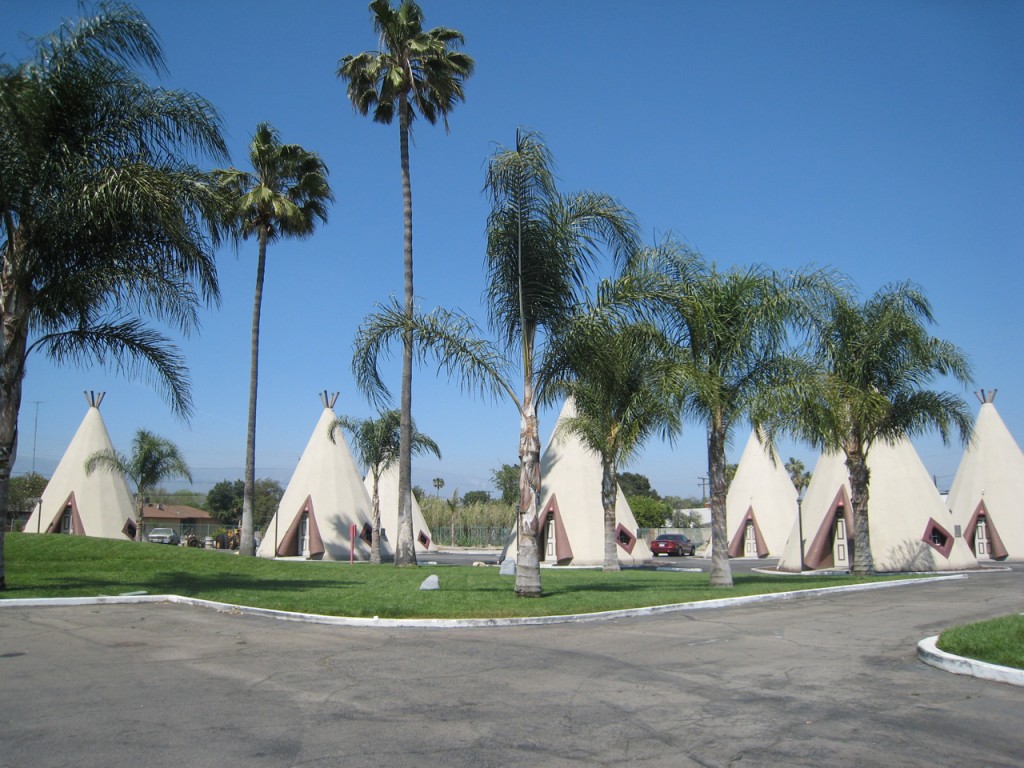 Location: 2728 West Foothill Blvd. San Bernardino, CA 92410 (off of route 66) Built in 1949 this location was the last of a chain of seven Wigwam Motels that began in 1930s. Today it is one of only three remaining Wigman Motels. The 30 foot tall tepees are mode from wood framing, concrete and stucco.
Exercise Type: Isometric core strength and conditioning, upper body flexibility.
1. Assume the table maker position. 2. Hold for 30 seconds up to several minutes.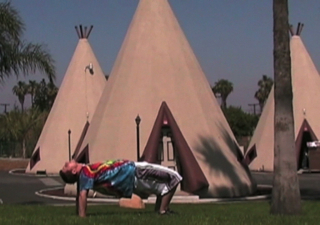 Rational: The table maker works very similar to a plank. In this position there is the added benefit of increasing range of motion and flexibility in the shoulder, and upper chest region while strengthening the lower back, and hips.
Major Muscles Trained: Erector Spinae Group, Quadratus Lumborum, Gluteus Maximus, Medius and Minimus, Hamstrings group.

P.S. You can check out the rest of the pictures I took from this trip on my flickr page here.