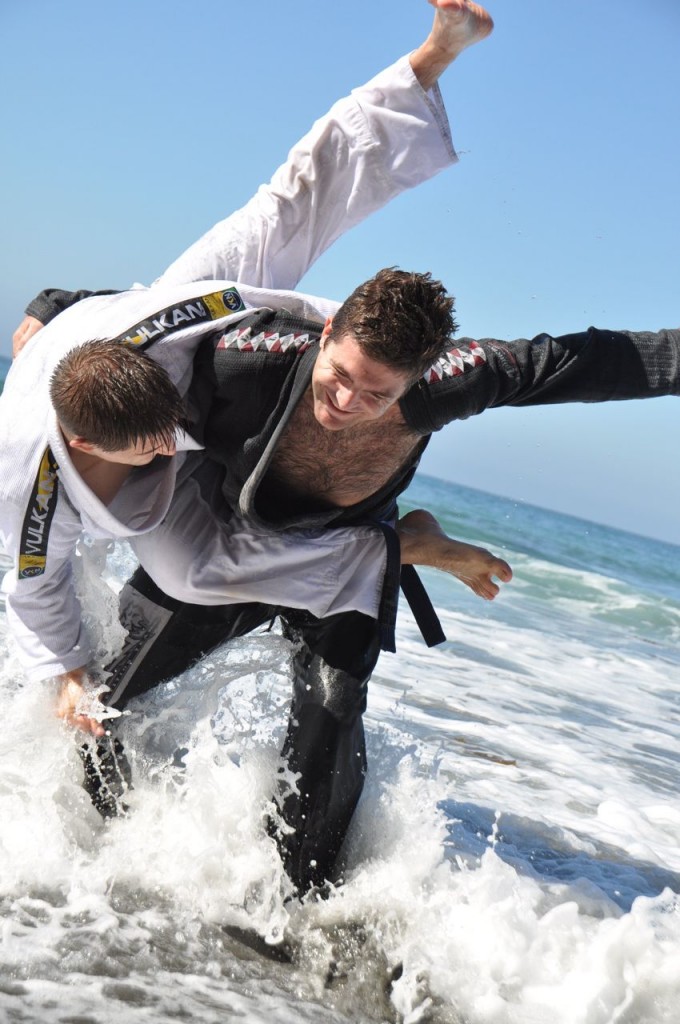 Brazilian Jiu-Jitsu has been recognized by its dynamic ground work utilizing submissions, restraining holds and apprehension techniques. Similar to Wrestling and Judo, Brazilian Jiu-Jitsu is quickly becoming one of the most popular grappling styles sought out world wide.
Although the grappling arts have been used effectively for the purpose of sport and self-defense for over two thousand years I place a strong emphasis on the health, wellness, aesthetic and therapeutic benefits of its practice.
The following are some of the many benefits gained from regular training in Brazilian Jiu-Jitsu;
The ability to defend yourself against stronger larger opponents using leverage and control.
The ability to end a confrontation with submissions
Increased coordination, kinesthetic awareness and body intelligence.
Weight loss / Weight Management
Improved strength and conditioning
Stress management and the development of emotional control in high pressure situations.
Improved focus confidence, persistence and creativity.
Learn to develop your strengths more effectively while having fun.
Learn to communicate better.
Was This Post Helpful: