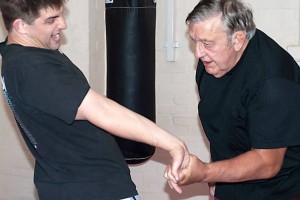 After a safe touched down in Manchester Billy, Jake and myself met up with our host Andy Crittenden who shuttled us over to our hotel to get settled in. Andy Crittenden is a guy who has done a lot for Catch Wrestling in the U.K. in the last several years. It was Andy's organizational skills and hard work that brought Billy back to the U.K. he is the only guy to step-up, take on the risk and do the work to get Billy Robinson back over here each year. I'm saying this now because I think it's important his contribution doesn't go unrecognized. Thanks for everything Andy!
After a short rest Billy Robinson, Jake Shannon, Andy Crittenden and myself met up for dinner with Roy Wood (the last Billy Riley trained Catch Wrestler from Wigan England) and the great Tatsumi Fujinami along with his wife and son.
In case you are unfamiliar with Mr. Fujinami he is a legendary Professional Japanese Wrestler often credited for the popularity of the Dragon Sleeper and the Dragon Suplex. Fujinami was trained in Catch as Catch Can by Karl Gotch. Along with Fujiwara, Mr. Fujinami was considered to be one of Karl's very most prized students. What and experience it was to sit down at the table and listen to three legends Billy Robinson, Roy Wood and Tatsumi Fujinami talk about nothing but wrestling for several hours.
Towards the end of our meal while Billy was away from the table Fujinami told us the story of how his wife never like wrestling until she saw Billy Robinson on television soon she became a fan of Wrestling and later met a her husband (Fujinami) also a wrestler. After telling us the story Fujinami said with all sincerity, "Billy Robinson is my hero." I can't explain how amazing it was to hear this legendary Wrestler have so much respect and admiration for Billy it is very humbling and such a unique opportunity to be able to learn and study wrestling from him.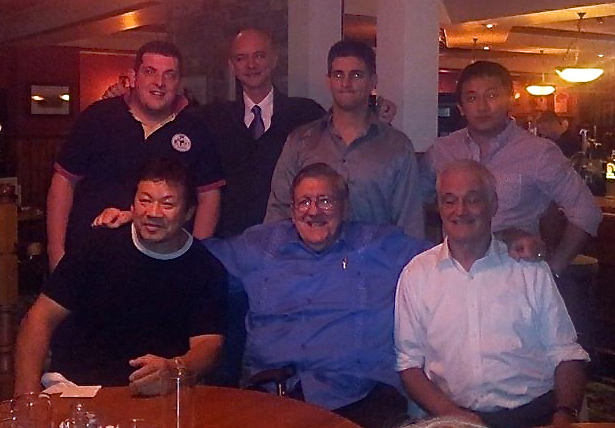 The next three days were non-stop wrestling. I was on the mat all day from 10 am  till close to 5 pm each day. Jake, Alex and myself trained straight through lunch twice getting 1 on 1 coaching from Billy for more than an hour each time before continuing on with the Billy Robinson's Certified Catch Wrestler Camp.
Billy helped us with numerous escapes from the bottom position. I was able to pick Billy's brain about the switch and several counters to it which lead us into a number of turn overs many I had never seen before.
After coaching us Billy asked everyone attending the camp if they had any questions or positions they wanted to show him that needed help or weren't working. This is an opportunity for anyone there to get personal one on one attention from Billy something he does at every Catch Wrestling Camp he runs. We stayed and trained each day until every question was answered and every technique had been drilled to the point of exhaustion with each person attending ready to go rest and relax.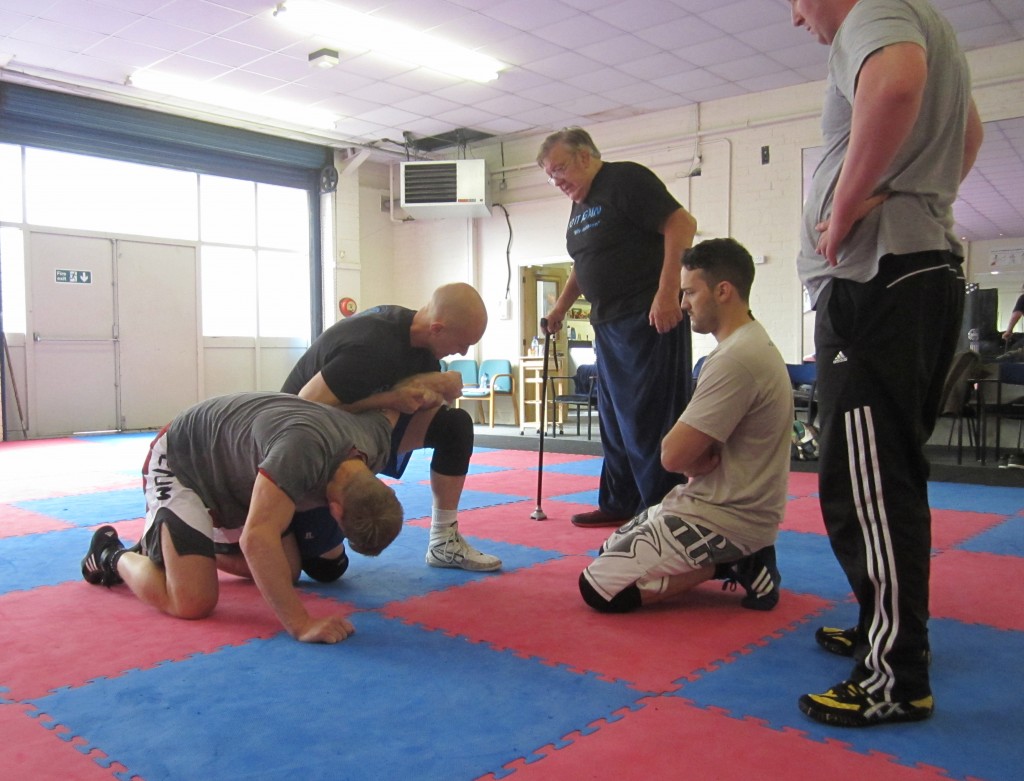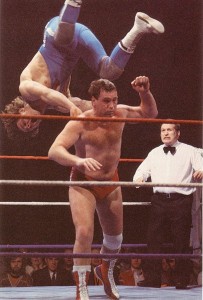 Following our second day of camp we all headed out to Leeds to attend a special Wrestlers Reunion event where Billy Robinson received a Life Time Achievement / Living Legends Award for his impact on and contribution to the sport of Wrestling. Billy's award was presented to him by the great Marty Jones. If you're not familiar with Marty Jones he is a former professional wrestler trained as a young boy by Billy Robinson in Catch As Catch Can when Billy had his first gym in Manchester England. Marty would go onto become a British National Champion as an amateur, as a professional he did numerous tours through Japan and around the world later he partnerd with Andrea the Giant whom Marty was very close to throughout his life. To learn more about Marty Jones just check out his Wiki Page right here; http://en.wikipedia.org/wiki/Marty_Jones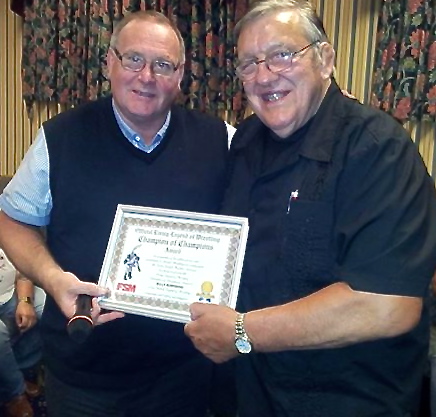 Marty talked at length about how many doors Billy Robinson opened for him and what an integral role Billy played to his success and development as a Wrestler. He talked about the old days of training with Robinson how Billy always trained him to win real matches and his experience of going to visit Riley's Gym with Billy and being looked after by him.
In addition to Marty Jones several other first generation Billy Robinson trained wrestlers attended Billy's event many of whom Billy hadn't seen in more than 30 years. The very first generation of Billy Robinson trained wrestlers were together with the newest upcoming generation I don't know another time in history this will ever happen.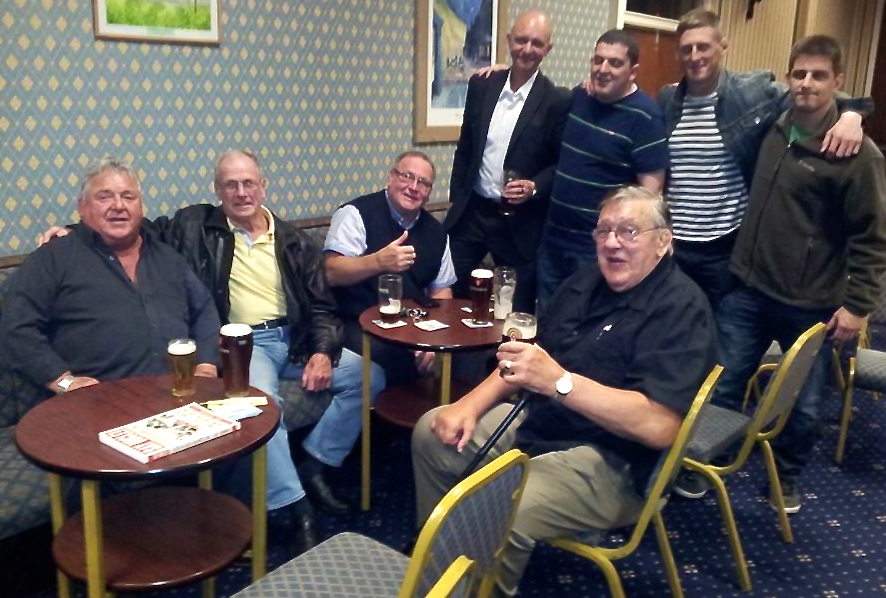 We were up until almost 2 am listening to Billy and the other old timers share stories about their days on the mat. Following Billy's event everyone was back for another full day of training to conclude our annual camp. My good friend Alex Cook summed up this years Catch Wrestling Camp well. I've known Alex since I first started in Catch Wrestling. An MMA veteran and all around awesome athlete Alex is also the guy who help with demonstrating most of the techniques in Billy Robinson's DVD The Sport of Catch-As-Catch-Can Conceptual Syllabus.
That was a special weekend. Probably not of interest to anyone who doesn't appreciate combat sports, but the Scientific Wrestling workshop with Billy Robinson and his knowledge of Catch Wrestling has been phenomenal yet again. I'd encourage anyone to try it even once. I guarantee you will learn a technique / will be taught a technique, that will work in a combat sport situation. Big props to Andy Crittenden Sam Kressin & Jake Shannon for making it possible & keeping this particular brand & BEST style of Catch around and available to the dedicated few.
Pictured Below; The entire group from the most recent Billy Robinson U.K. Catch Wrestling Camp…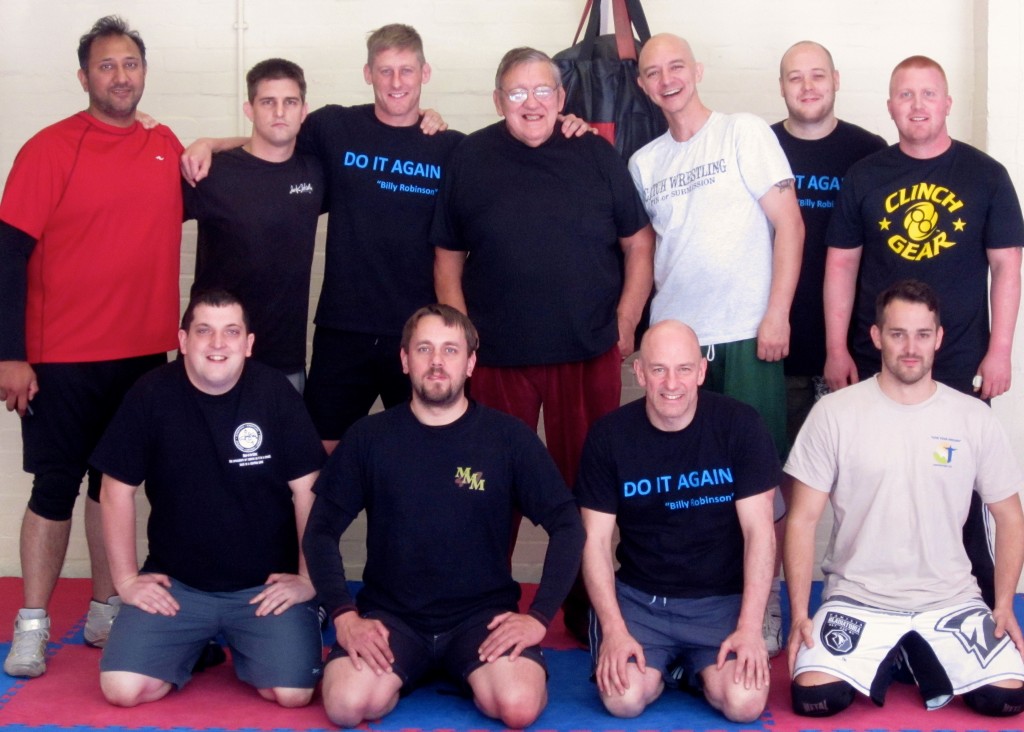 Pictured below; Billy Robinson at his old Manchester Gym 7 out of 10 of his students pictured below would go on to become British National Champions. Looking at the two pictures (the one from the most recent Camp Billy taught the second one below from his first school in Manchester) you can see more than 50 years of Billy Robinson Catch as Catch Can Wrestling!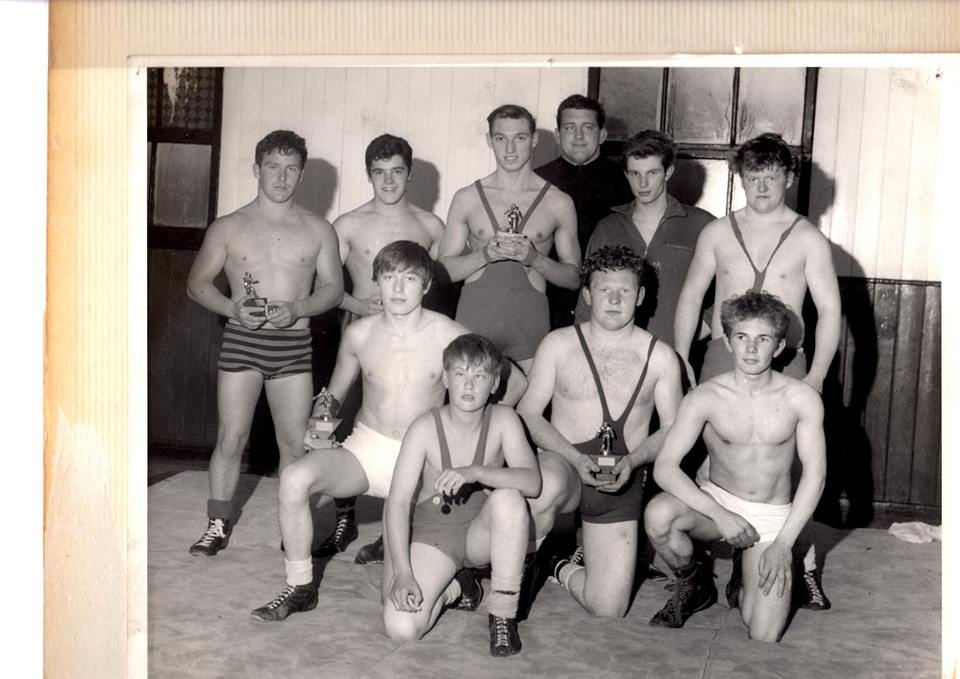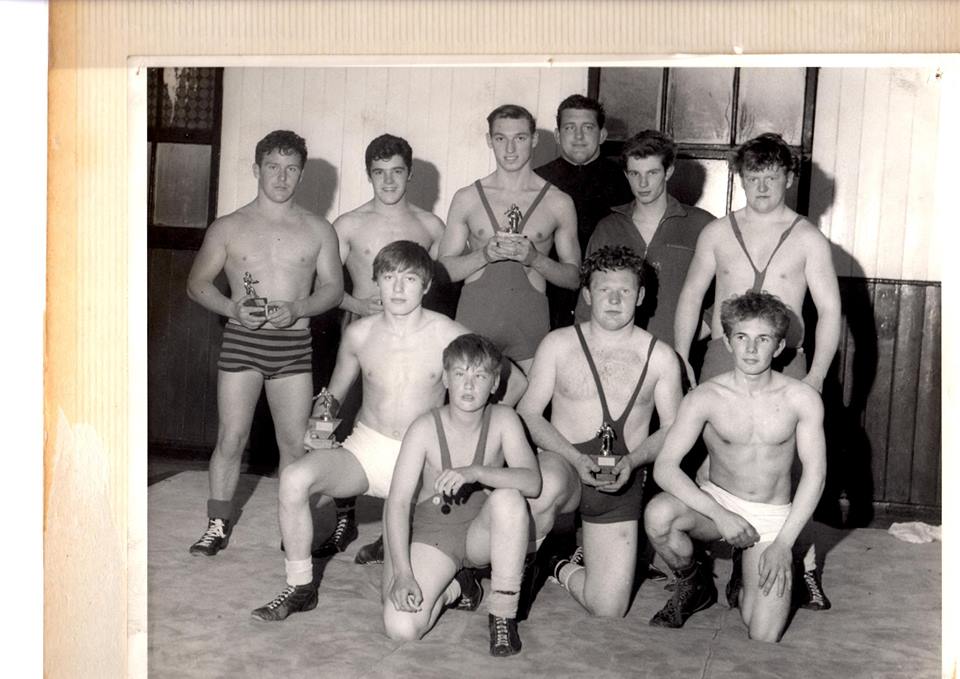 After concluding the 2nd Annual U.K. Billy Robinson Catch Wrestling Camp we had seminars at Leicester Shoot Fighters Academy and Forge Martial Arts Academy / Gracie Barra Sheffield. Both Seminars were awesome. This was Billy's 2nd time to visit Leicester Shoot Fighters and our first time to Forge Martial Arts Academy. Both schools have top notch facilities the highest level or professionalism the best instructors you can find any where with a group of really good and friendly students. Billy coached a large array of Catch Wrestling fundamentals touching on everything from stance and foot work to head control, takedowns and submissions.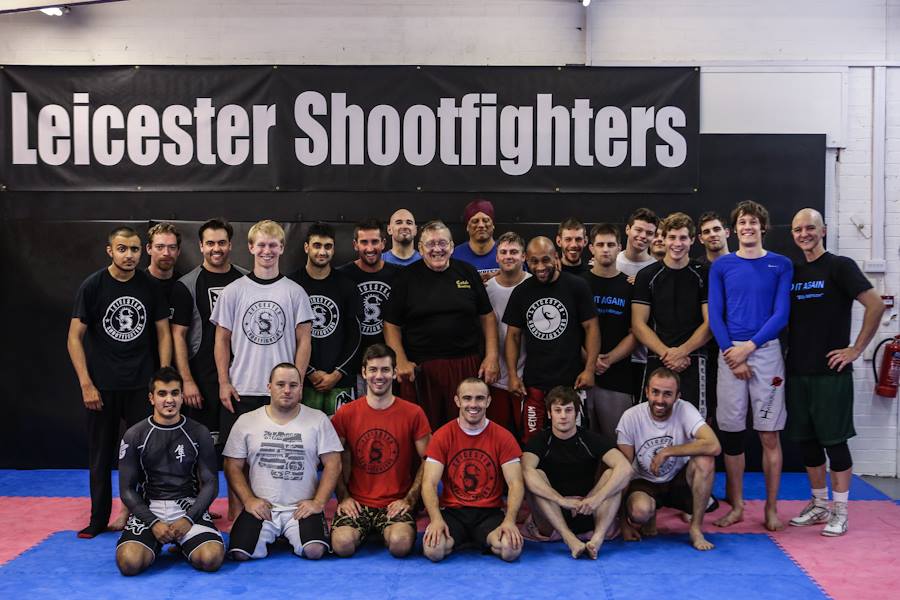 Below Billy Robinson Coaching…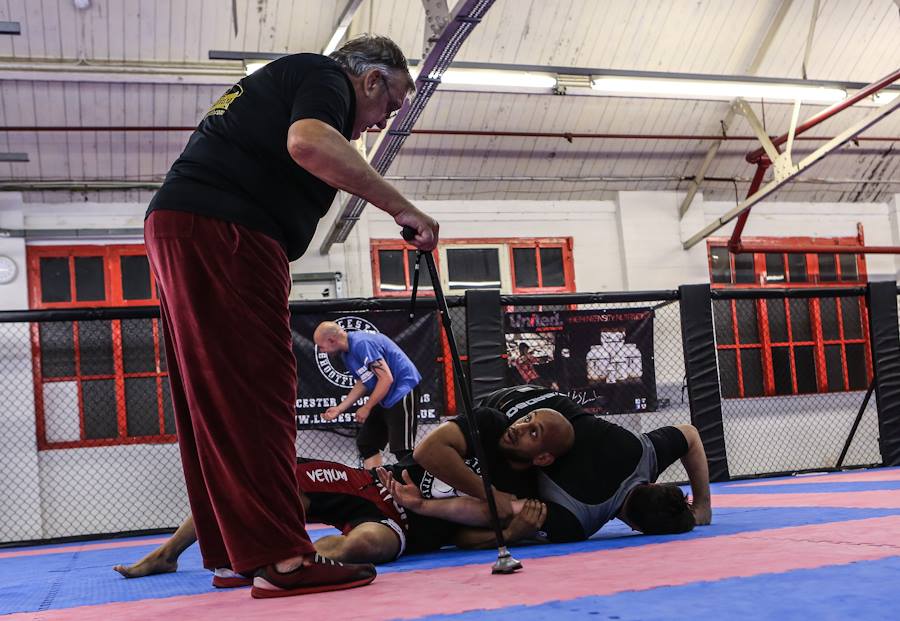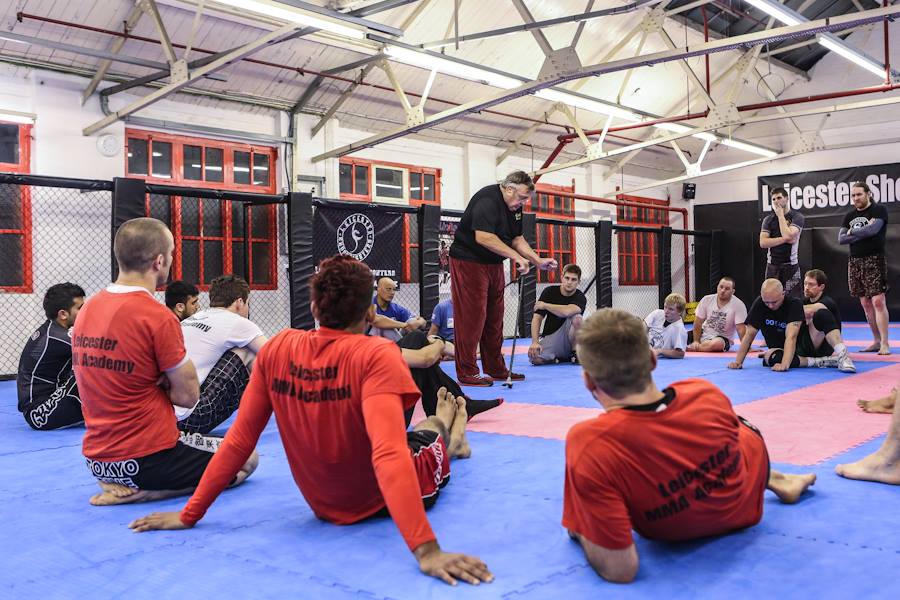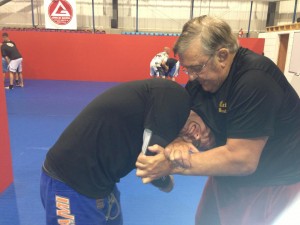 That's me on the ground demonstrating the Double Wrist lock with Billy looking on…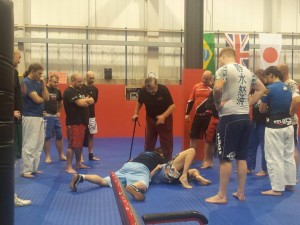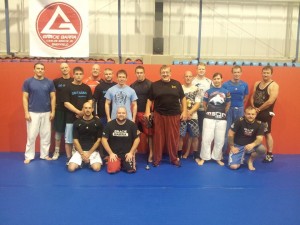 This concludes the first United Kingdom leg of our trip stay tuned as I will be posting my write up of our time in Italy soon…

P.S. If you are in the San Diego area and would like to learn Catch as Catch Can Wrestling as I have been taught by Billy Robinson contact me here…