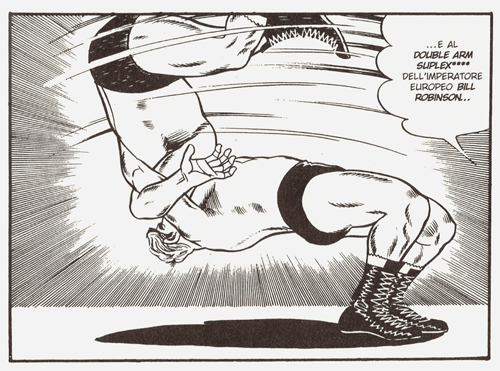 Preface: The following report took place in September of 2013 a year from the time I am now publishing it. I wrote the rough draft of this report that same month back in 2013 while I was away I then returned home and never finished it. What I happend? Upon returning from Italy I was really busy with a Webcomic I created titled Worlds Deadliest. I was also in the process of finishing a Catch Wrestling Comic book titled; Strength Monsters that I wrote had a local San Diego Artist A.J. Fulcher pencil and all I needed to do was finish inking the book in order for it to be finished.  Of course all these projects were in my mind of the utmost importance at the time and I thought I'd go back to finishing the rough draft I had hammered out. Months went by and then the worst thing possible happened the great Billy Robinson passed away. After that I thought about this rough draft a few times but was too sad to get back to it.
We arrived in Italy late at night after a day of commute. Mike Raho picked us up and took Billy, Jake and myself to get some food and then to our hotel where we were happy to get some sleep.
Our first day in Italy we met up with Mike Raho around noon. Mike is guy who has done a lot for Catch Wrestling in the last few years. A 10 year veteran of professional wrestling known as Psycho Mike he is responsible for getting Billy Robinson over to Italy each year. Mike has made the trip all the way to the United States multiple times to train with Billy. If it wasn't for Mike's hard work ability to organize and coordinate with everyone and most of all his sincere love for wrestling Billy Robinson would NEVER have taught Catch Wrestling in Italy.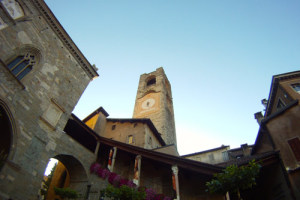 After meeting up with Mike we headed out to Bergamo. Billy wasn't feeling well so he stayed back at the hotel to rest. Bergamo is a city about 25 miles northeast of Milan. Seated in the hills just before getting to the foothills of the alps.
This city is amazing, occupying the site of an ancient medieval town, Bergamo is seated on a large hill with high walls on all sides. At the top of the city is a large Bell Tower which chimes one hundred times at ten pm each evening marking the ancient crew few. If you were outside the city gates at the one hundredth chime you would be shut out of the city for the night.
Inside Bergamo Mike took us to see a stronghold, some amazing chapels, architectures and of course eat some awesome local meats and cheeses at a cafe. Italy in my opinion has the best food of anyplace I've ever visited. Later we went for dinner at Mike's sisters restaurant which also was incredible.
The next day we had a seminar near Milan we had to get to the venue early for Billy to have enough time to do an interview with a local sports magazine. The seminar was held at the oldest Greco Roman Wrestling Club in Milan (not the actual facility but the club has been in existence since the 1800s)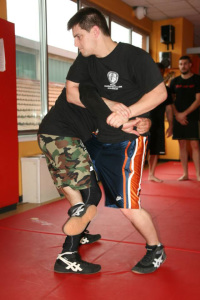 The seminar was a Catch Wrestling Fundamentals Seminar covering everything from stance footwork, head control, the pivot, numerous pivot throws and more.  I got yelled at for doing the knee tap takedown wrong (Billy actually change the set-up for it on the spot something he would do often to keep us paying attention). I also nearly broke Mike's glasses when Billy wanted me to do a straight arm bar and I did a double wrist lock instead! I had trained dropping into a double wrist lock so many times at home that even though Billy was telling me to step over the head and sit for an arm bar my body just automatically did a double wrist lock anyway. After the seminar everyone went out to eat pizza where we listened to Billy tell stories of the old days until they closed the restaurant and kicked us all out.
As everyone was settling the bill for dinner Billy stepped outside. When we all made our way out the door Billy was no where to be found. Jake called for Billy and there was no answer. After standing around for a while with no sign of Billy anyplace we started to worry a bit. We sent a couple guys back into the restaurant to check the bathrooms and then started heading down the street looking around for him. As Jake made his way down the street calling Billy's name all of a sudden out of a dark shadow Billy Sprang out yelling arggghahhhh! Everyone jumped about 6 feet in the air. Billy was hiding in a deep shadow between someone's garage door and the wall that separates the apartment from the garage door next to it.
Our next day in Italy Billy taught a Double Wrist Lock Seminar at the Bono Academy in Sesto San Giovanni. Before the seminar started I began warming up with some solo pivots in place on the mat. Billy sat down and started yelling at me. "No lighter on your feet, I want you to think light and turn quicker." I did a few more pivots then Billy said; "ok grab someone." Emanuele Vianelli one of the first guys there was eager to learn from Billy so I grabbed him and began going over several turnovers from on top with your opponent in a defense position. Billy was working with me on putting in the top leg ride he calls the "saddle ride." He had been trying to get me to do one particular technique over the course of the entire trip and I just couldn't understand what he was talking about. Finally something clicked and I understood him and got the technique right.
"Ok," Billy said, "what do you remember about the double wrist lock." I showed him a double wrist lock as a counter off someone grabbing your ankle from a low defense position. "Good," Billy said, "you remember, but we're not going to show that one to these guys it's way too complicated and they'll fuck it all up." After that Billy started telling me specific techniques he wanted to show to everyone at the seminar. As usual I had a hard time understanding what technique was what as Billy doesn't like to name anything. He prefers to just say, "it's the one where you do this, this and that," as he was starting to get pissed off it was time to start the seminar.
This Double Wrist Lock Seminar lasted nearly 4.5 hours. We really went into it. Covering every last detail on the fundamentals of how the lock works numerous ways to get the lock and how to finish it. I had already spent around 5-6 hours with Billy on the double wrist lock when we filmed The Double Wrist Lock DVD back in 2011, assisted with a Double Wrist Lock Seminar at Andy Crittenden's gym in the UK the year prior to this and going through this material with Billy again was really awesome, as always the case, we covered things he had never shown us before and I was able to learn a lot myself.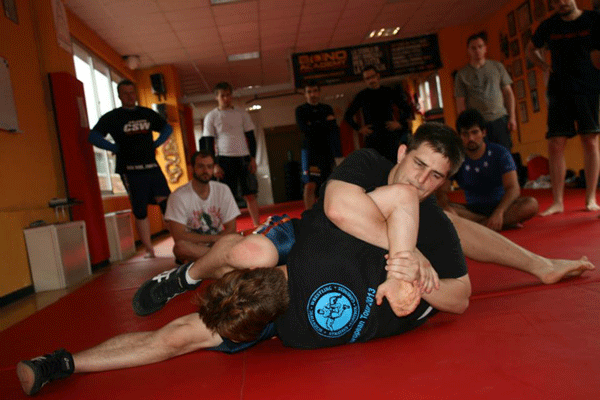 After the seminar Billy was interviewed for another magazine article. He told the interviewer that Greco Roman Wrestling came from the Vikings and that it had nothing to do with Rome. I've heard him tell this version of the history several times but it was a lot of fun to listen to him talk about it this time because Billy's account of the history really seemed to irritate some of the Italians even to the point where on Italian guy told me he doesn't like that version of the history and doesn't agree with it. Billy loves the Vikings though and he talks about Viking stuff all the time especially if it relates to Wrestling in anyway.
That night Mike took us to our hotel near the Milan Airport where Billy, Jake and myself all shared our last Italian meal. We talked a lot with Billy about his life but this time not just about his wrestling stories and matches but also about some of his struggles both past and present. During the meal Jake said, "Billy we need you, we need you be around for at least another 5 years." Billy replied, "Five years? Shit! I'll be here for another twenty five I'm gonna make it to a hundred!" and he made the gesture of shooting a pistol with his hand.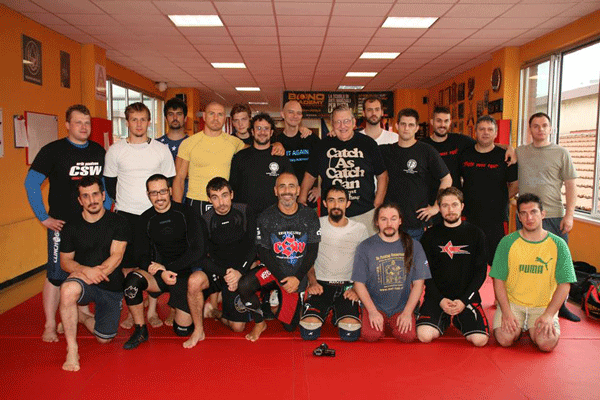 Was This Post Helpful: