We arrived in Italy first thing in the morning after a short early morning flight from England. I had some serious airplane hair from sleeping wedged against the seat and the window upon our arrival.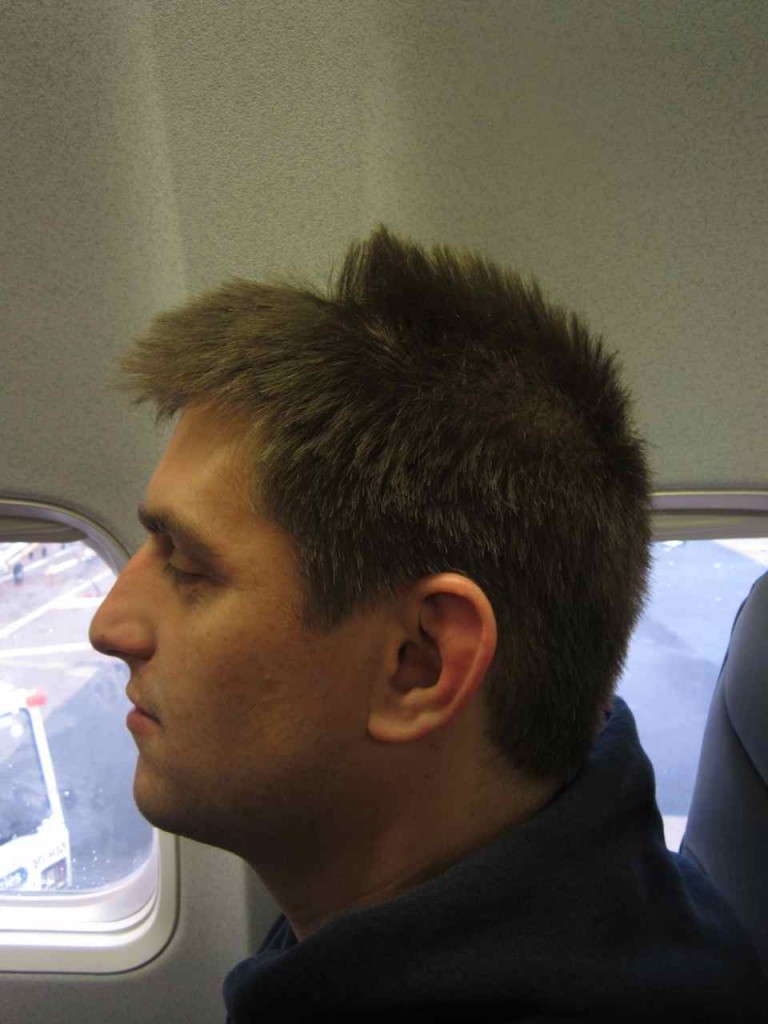 Mike Raho was already waiting for us at the airport when we arrived. Mike has been to the United States and trained with Billy at his camps with Scientific Wrestling several times. He's also done a lot of professional wrestling and even a few submission grappling competitions. That's Mike and Billy pictured below.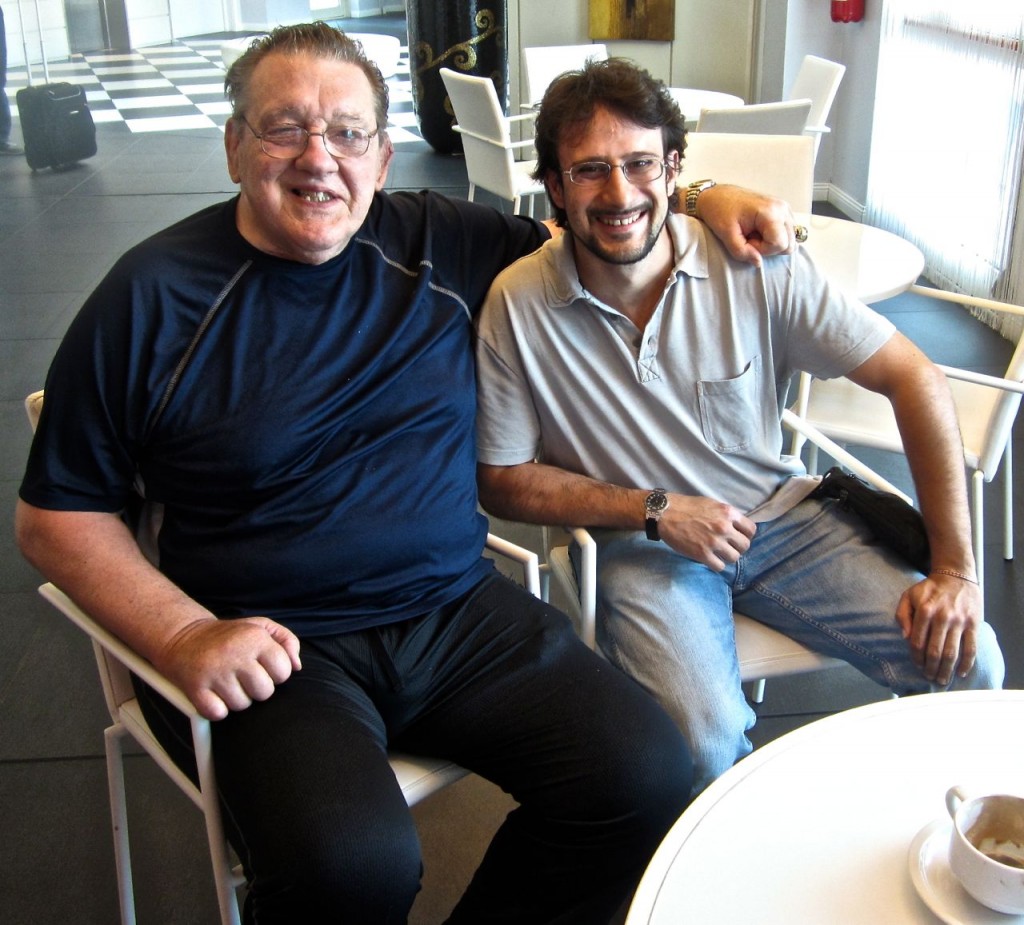 From the airport we headed with Mike to Venice. Arriving, we situated Billy in his hotel room, dropped off our bags, and headed straight out to have a look around the city. Below is the view from Billy's room. Billy had actually been to Venice many years before for a wrestling match. He was very eager to get out and see the city again…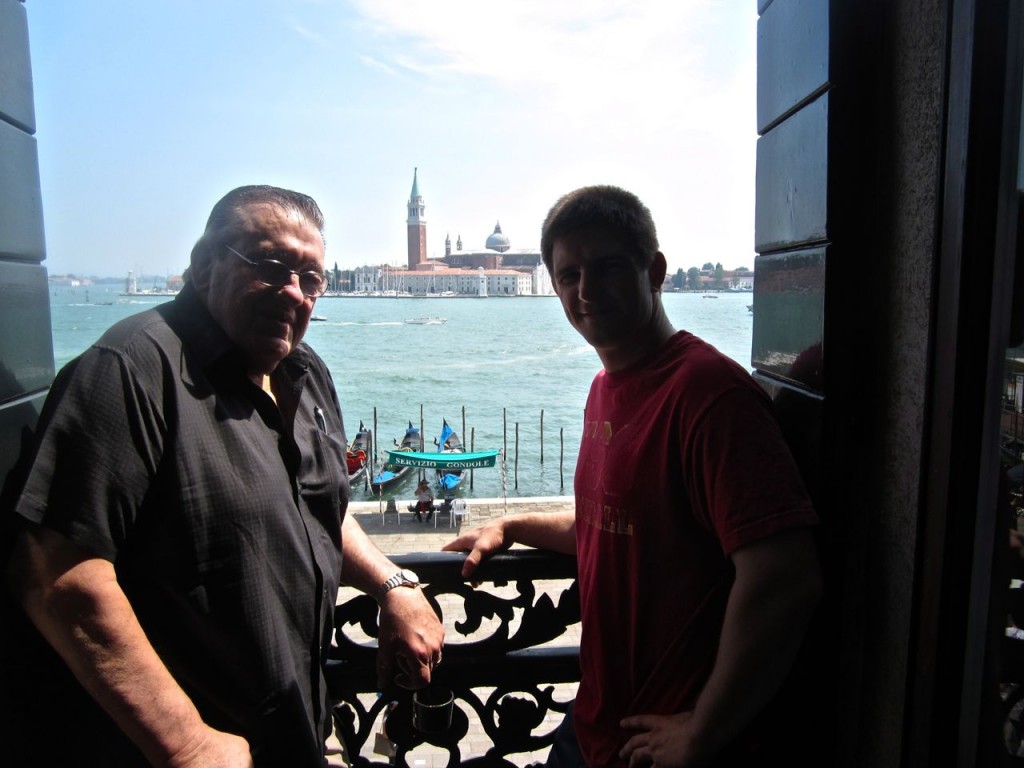 Venice is absolutely amazing! I have never seen any place like this. All of the streets are literally water!  Instead of getting around in a car you have to get around on a boat. Below is Billy as we traveled in a taxi down the Grand Canal. The Grand Canal, called the Canalazzo, is a large s-shaped canal that divides the city in two.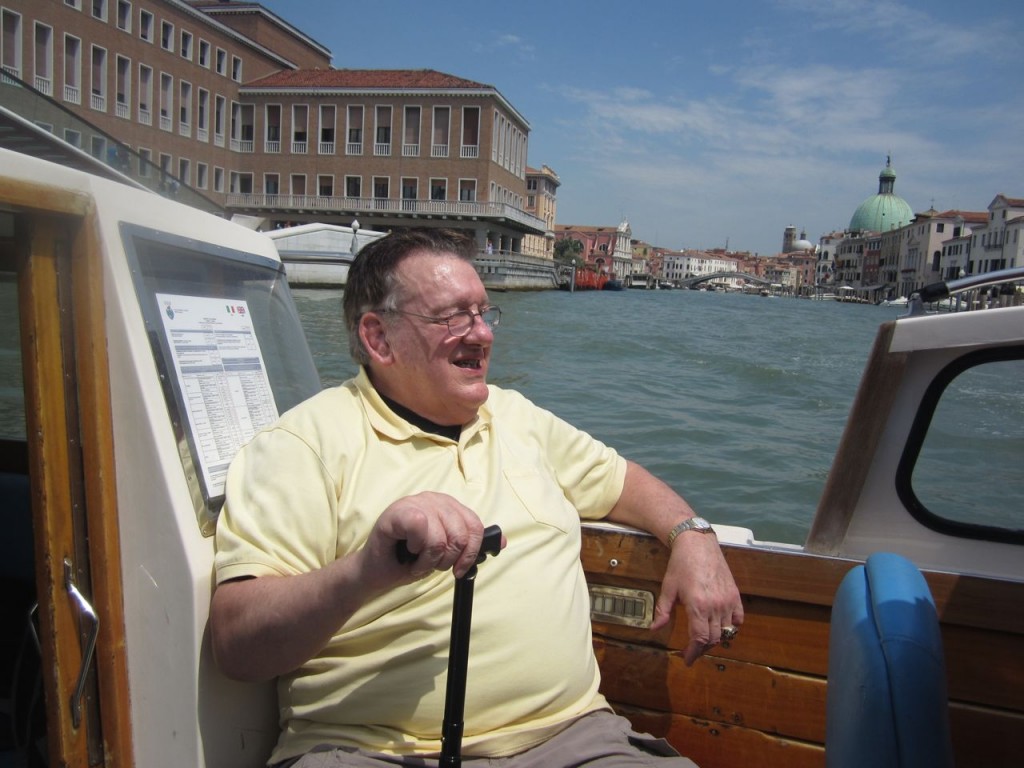 Some parts of Venice can be completely crazy as well. Checkout this short video as we head from the Grand Canal up to Billy's Hotel. It's incredible how well these boats navigate through such close quarters. Mike was telling me to get licensed  as a gondolier, which includes rigorous testing and is one of the toughest licenses to get in all of Italy.
Below is one of the many canals in Venice Italy…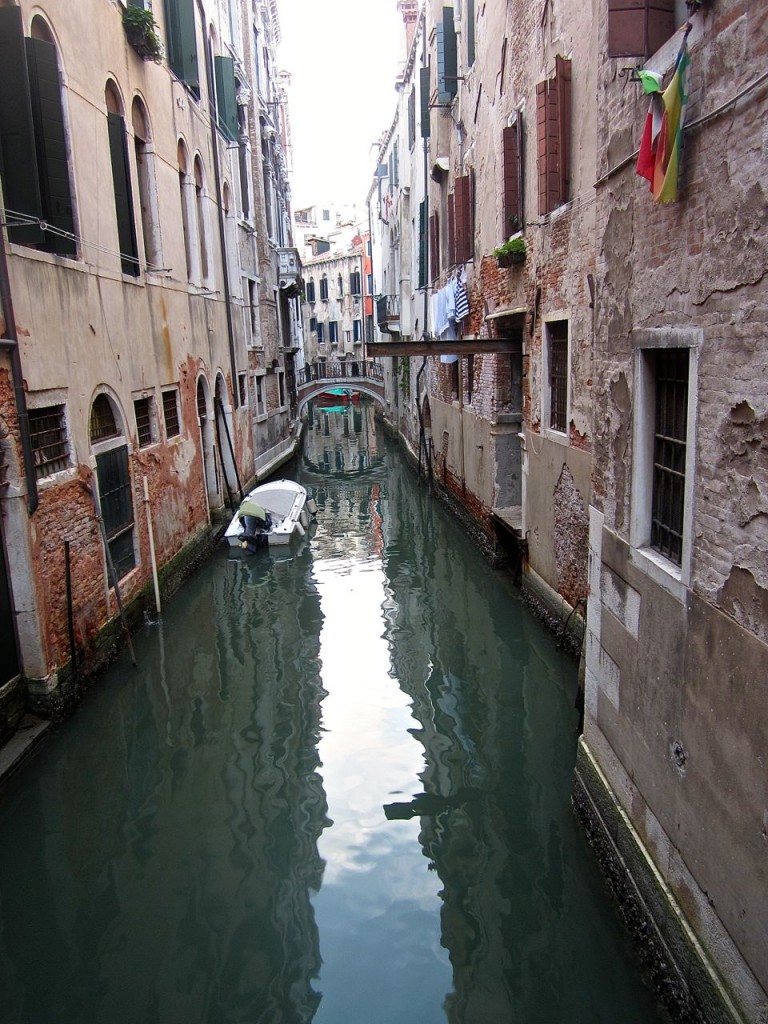 We were lucky to have Mike with us to help guide us around the city. Many areas of Venice are filled with people. However, Mike knows all the short cuts and back roads, enabling us to walk down streets like (the picture below) this without any people at all!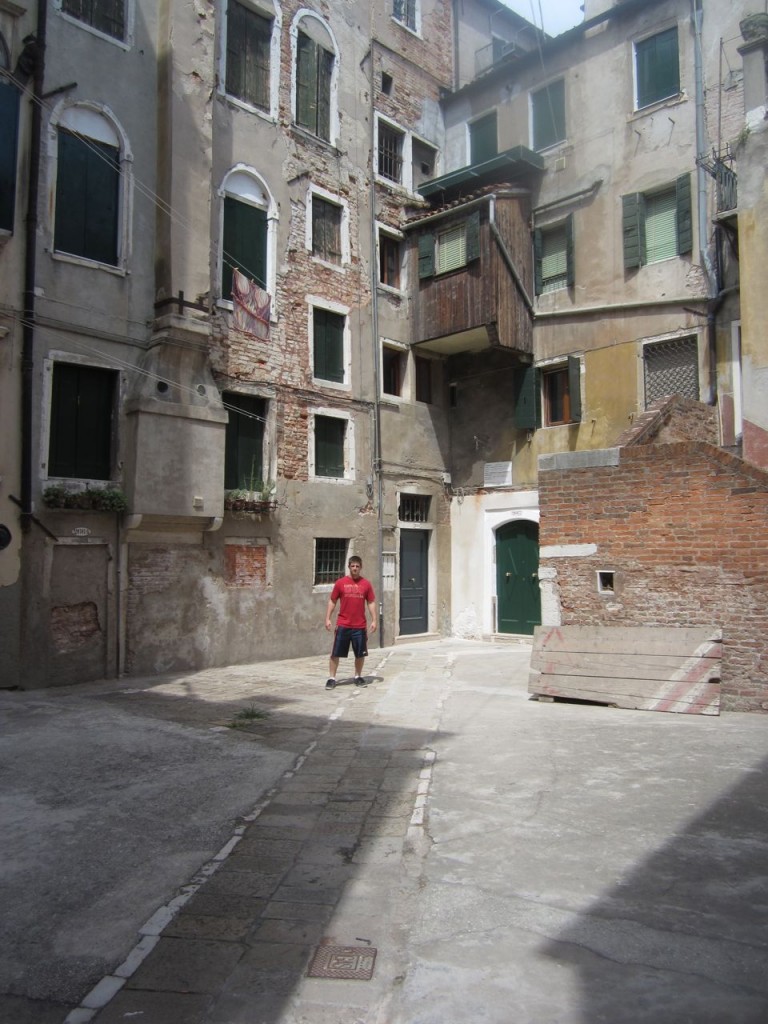 Here's another quick video of Mike taking us through the alleys and walkways as he tells us about his younger years growing up in Italy. Without him we would have most certainly been completely lost…

We spent the rest of the day heading around Venice while Mike took us to see all the best cafes to introduce us to Italian food. We had a particular bread that has a fish type cream on top of it called Mantecatto (cream of stockfish), which was very good. Mike also introduced us to some other unique foods, such as an Octopus dish pictured below, called Polipetto sott'olio (small octopus seasoned in olive oil and parsley). This also was a surprisingly very good dish.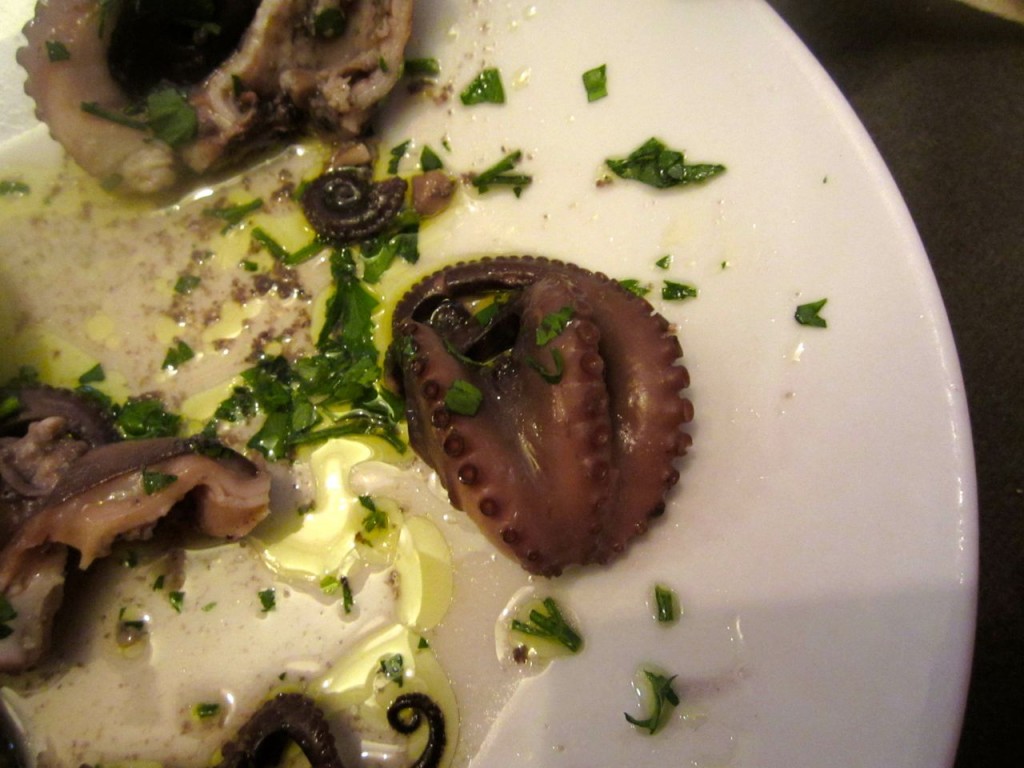 Pictured below is Jake who authored Billy Robinson's biography Physical Chess: My Life in Catch-as-Catch-Can Wrestling
 and just recently released his lastest book ENDonomics: Default, Deflation, Derivatives & the End of the United States As We Know It. (Volume 1) 

.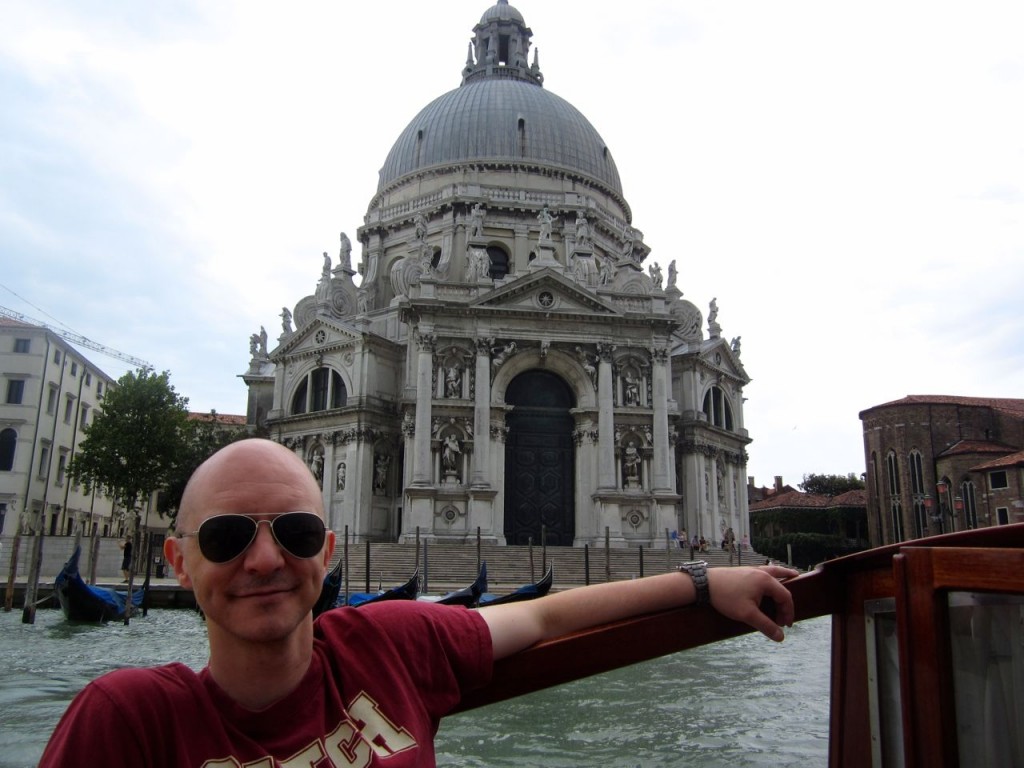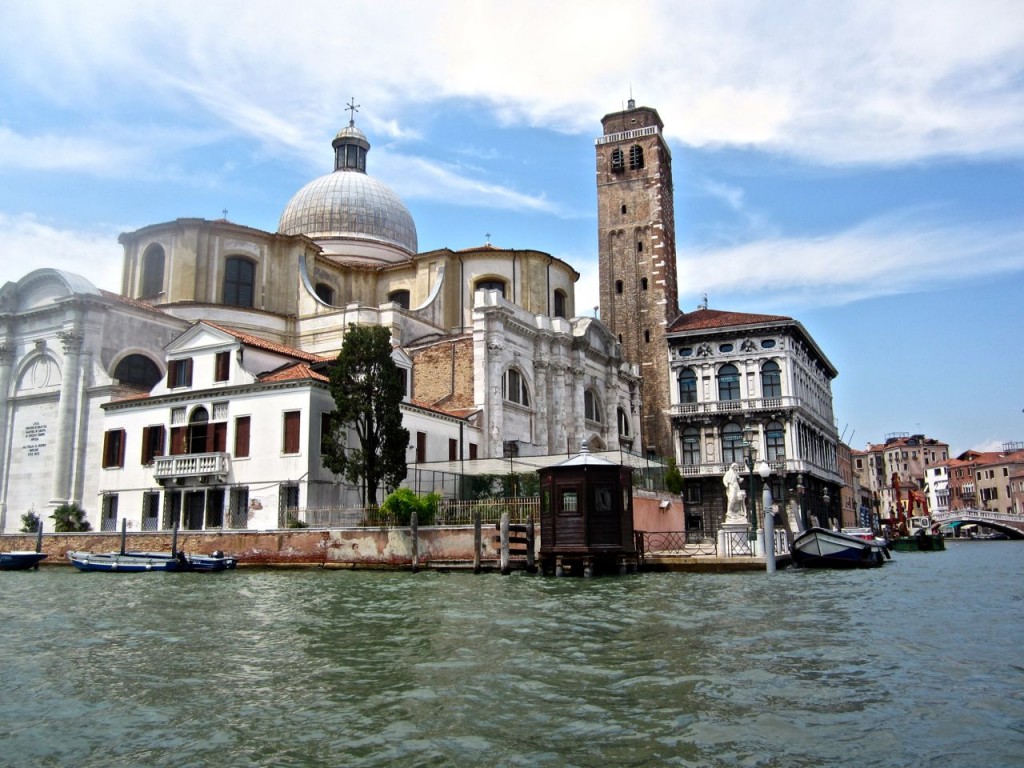 After staying the night in Venice we began to make our way towards Milan where Billy Robinson's Catch Wrestling seminar would be held… On the way to the venue we stopped for lunch in Vicenza, famous for it's Palladian Architecture. Below Billy and Jake are relaxing before the seminar at a cafe in Vicenza.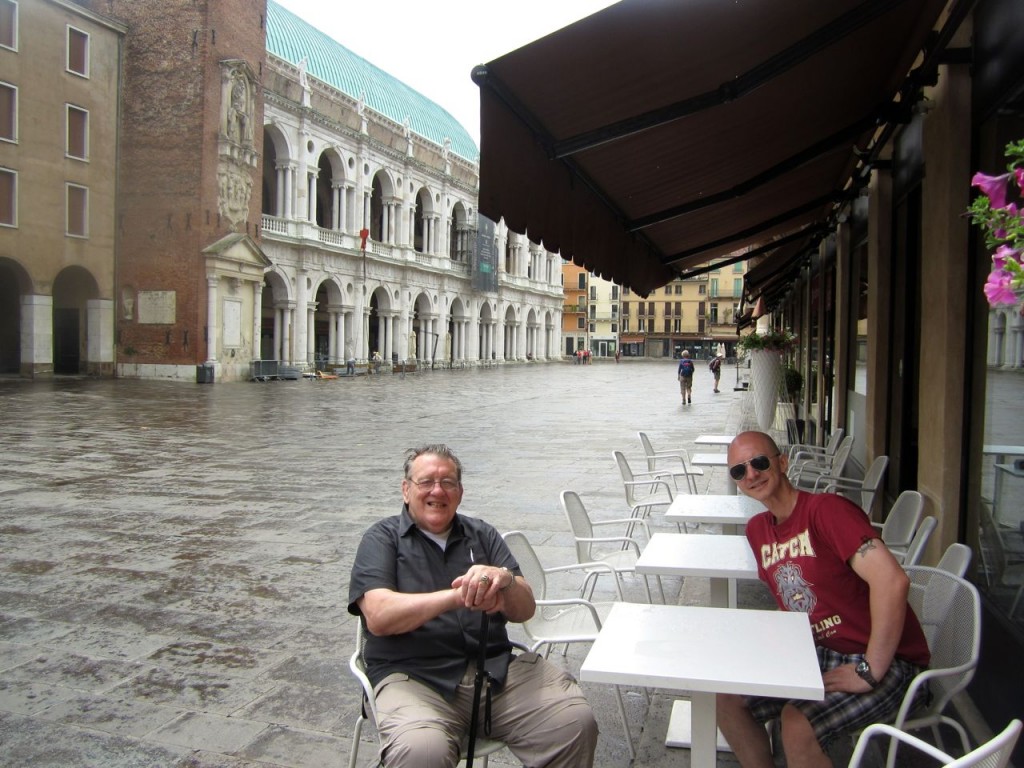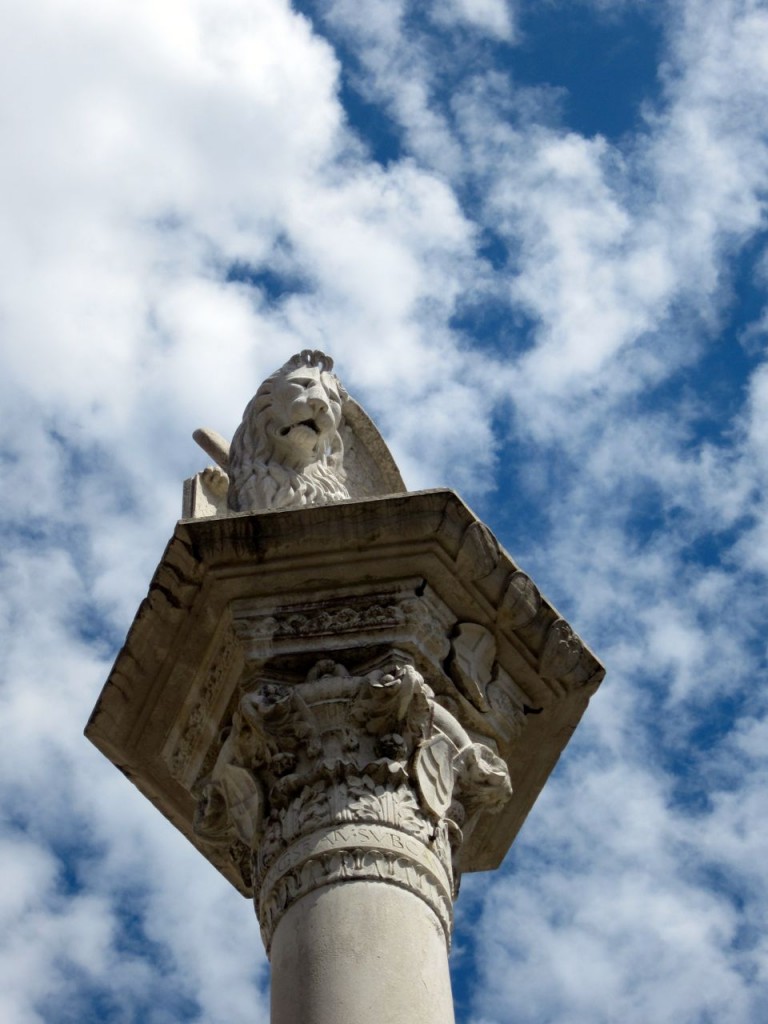 After having lunch we made our way to Mozzanica, which is very near to Milian, and where the seminar would be held. Pictured below Billy's talking wrestling shortly before beginning the seminar, which is of course his favorite thing to talk about.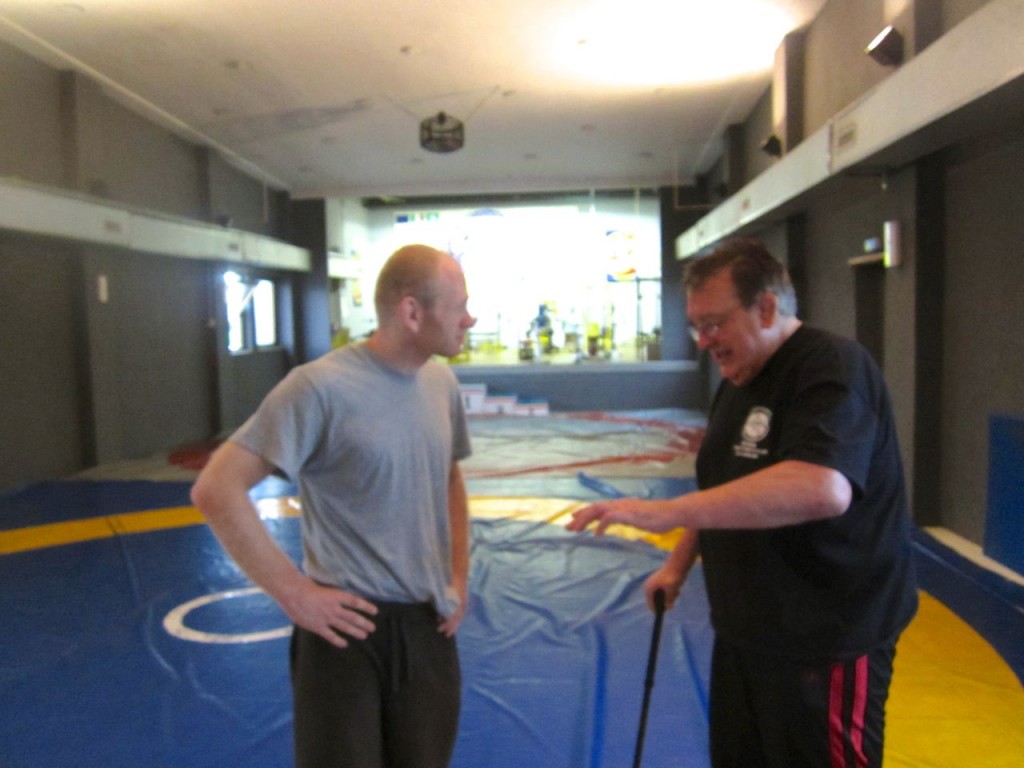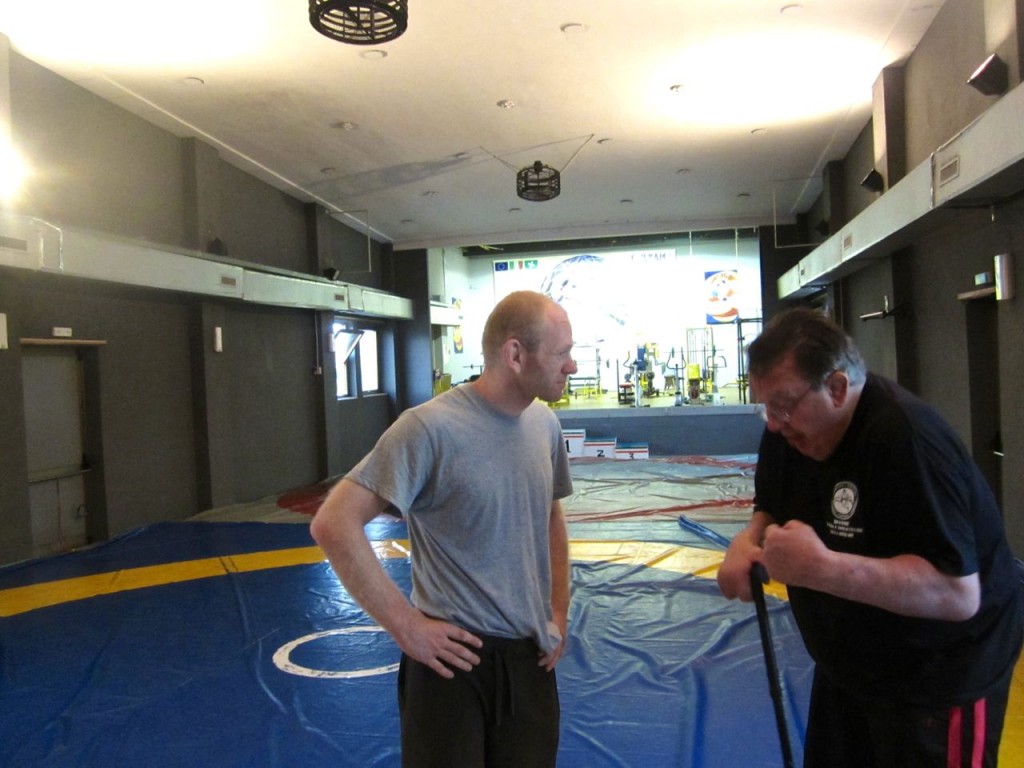 The turnout at the seminar was great with a very diverse group of attendees ranging from Amateur Wrestlers and MMA coaches to Professional Wrestlers and Brazilian Jiu-Jitsu practitioners.
After four plus hours of coaching we were really able to cover the big picture of Catch Wrestling while still hitting a lot of the details and subtleties you can only get from training directly under the supervision of a true master like Billy. Pictured below is almost everyone in attendance. There were a few who had to leave early and unfortunately didn't make the photograph.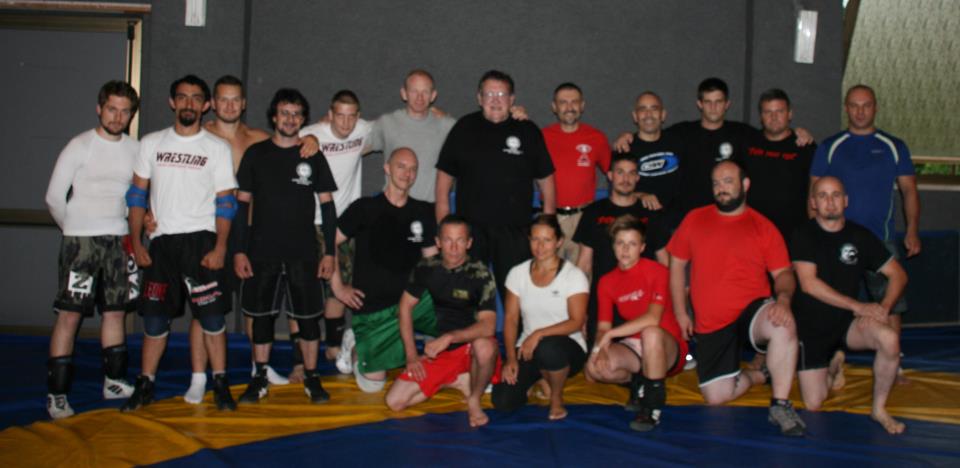 Another highlight for me was finally meeting the well known Mateo! Mateo is one of the guys who regularly posts in a lot of the catch wrestling groups on Facebook. I'm can't tell you how happy this guy was to meet and train with Billy. I think Billy made sure to greet him with an extra hard neck crank when it came time to learn the Grovit.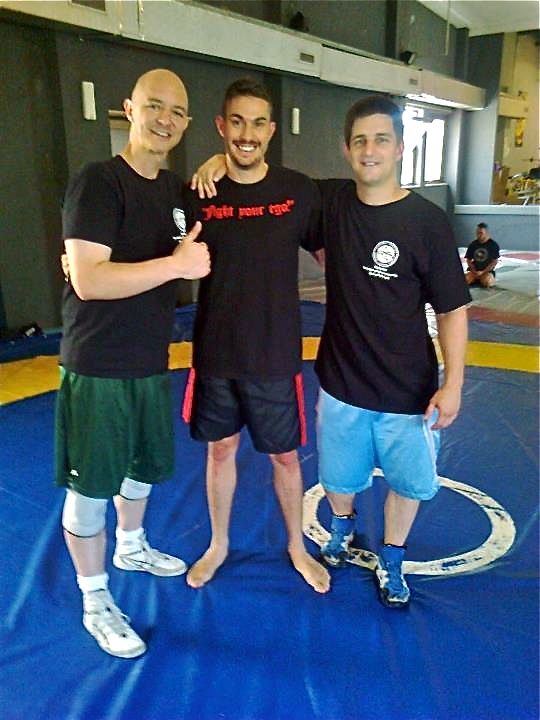 After the seminar we went out to a beautiful small town called Sarnico, on Lake Iseo. We would stay there for the remainder of our time in Italy. In the evening Mike treated us to a traditional Italian meal which consisted of so many courses of various foods I lost count. The experience was amazing. Some of my favorite dishes was a cheese called  "Mozzarella di Bufala," which is white cheese that is really kind of milky. I had seen it before in the United States but have never tasted anything like what I was given here in Italy. We also had typical cold cuts from the province of Bergamo, salted meat with pecorino (pecorino is cheese from sheep), and also a mixed local cheese platter, also from the Bergamo province. I think the only thing I didn't really like was Chianti, which is a spicy raw meat (Hannibal Lecter disagrees)! I am now completely convinced there is no place in the world with food as good as Italy!
The next day we visited the Franciacorta vineyard. Along with taking a short hike through the beautiful hillside vineyard we were also given the full, behind the scenes tour of their fermentation process and wine cellar.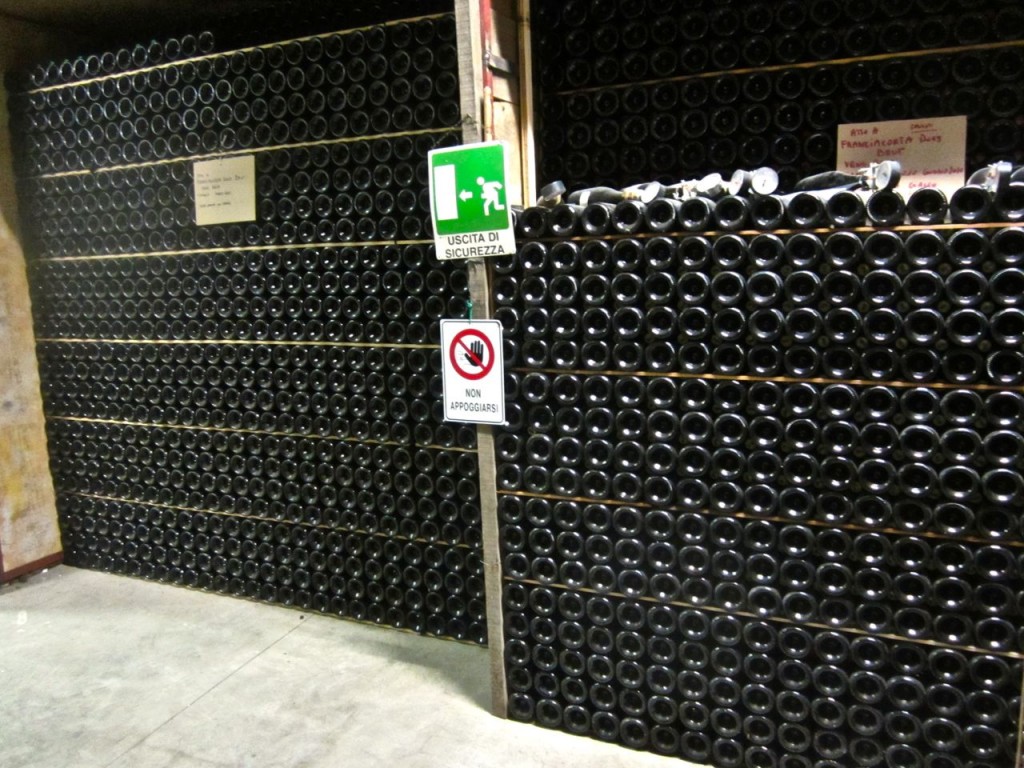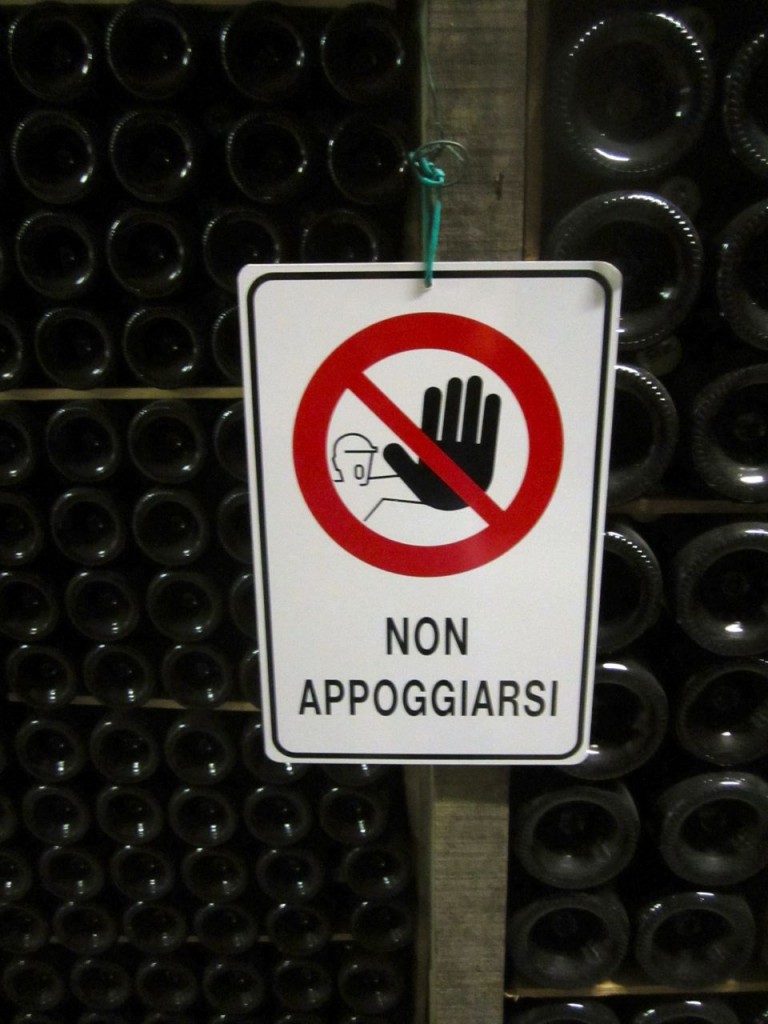 Pictured below is Mike, Jake and myself at the beautiful Franciacorta vineyard…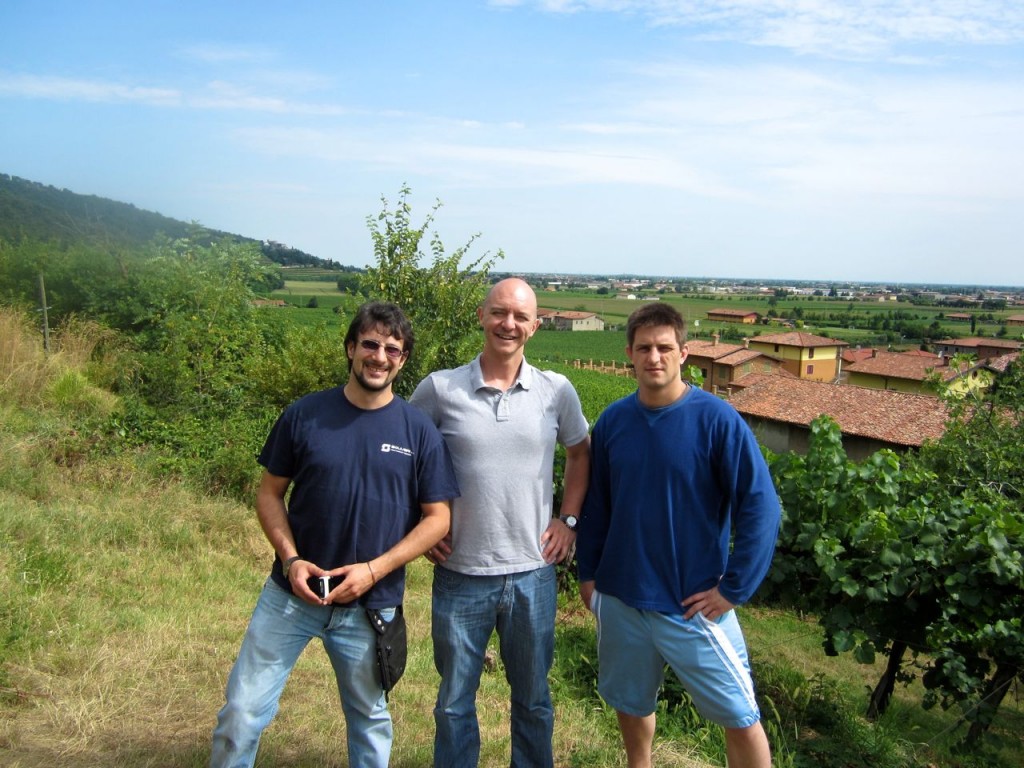 When we returned back to our hotel, Billy sat down at the cafe with Mike while Jake and myself ran some things up to the room. When we returned Billy had taken a fall. His plastic chair had given out from underneath him. Fortunately, Billy still hasn't forgotten how to take a fall and he tucked his head and hit the ground just as he would have in his pro-wrestling days. Unfortunately his ear got caught on the edge of a table and was left with a minor laceration.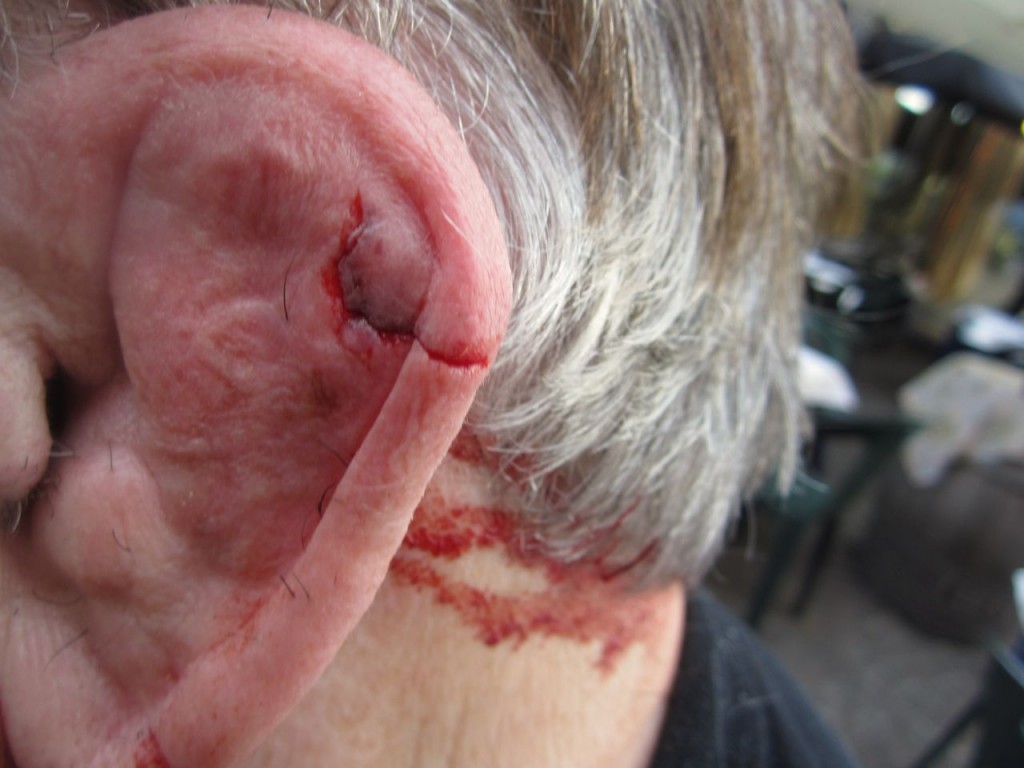 Of course, the staff at the cafe were a bit freaked out to see someone of Billy's age go down and an ambulance with a full team of paramedics showed up in short order.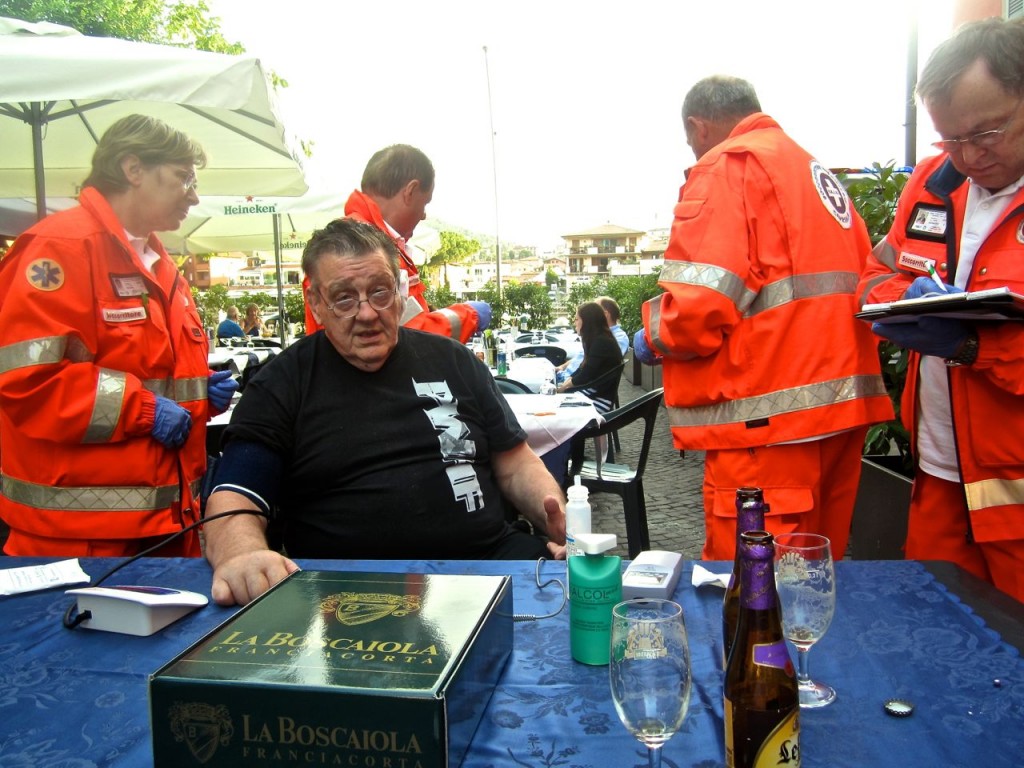 No serious injuries…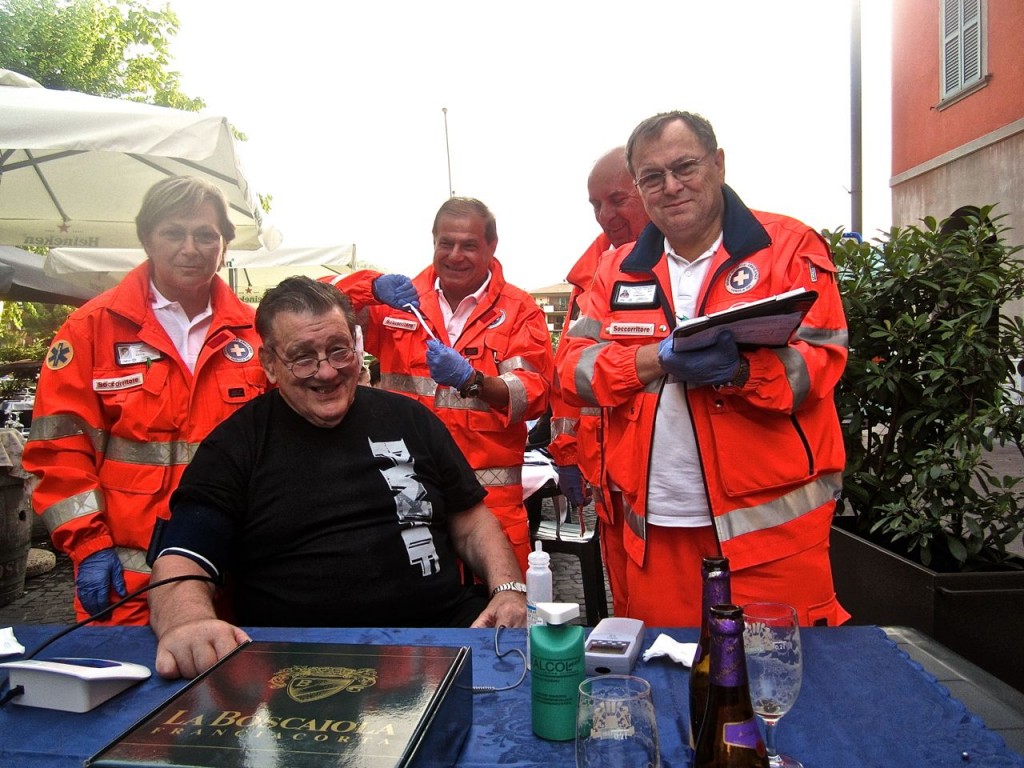 Not only did Mike put together an awesome seminar, but he was an amazing host. I can't explain how fortunate we were to have Mike show us his country and teach us some Italian traditions. Mike even had us over to his home in Treviglio on Jakes birthday for a little celebration. Thanks for everything Mike!

P.S. Would you like to learn the techniques and training methods I picked up from Billy Robinson while touring Europe with him this past summer? I have a few openings available in my private martial arts studio located in San Diego, California. To book a complementary, introductory, no strings attached, private lesson with me in Catch Wrestling contact me here.