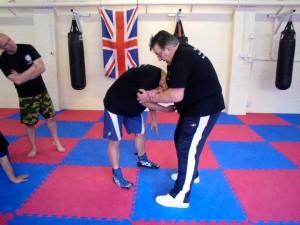 We went to the best fish'n chips / custard apple pie of all time pictured below. Billy was able to sweet talk the owner (using many of his infamous pick lines) into giving him her secret beer batter recipe which he swore never to reveal. Afterwards we headed over to Doncaster City Center and cruised around. Among many of the places we visited was the Corn Exchange where Billy wrestled numerous times and was broadcast on television.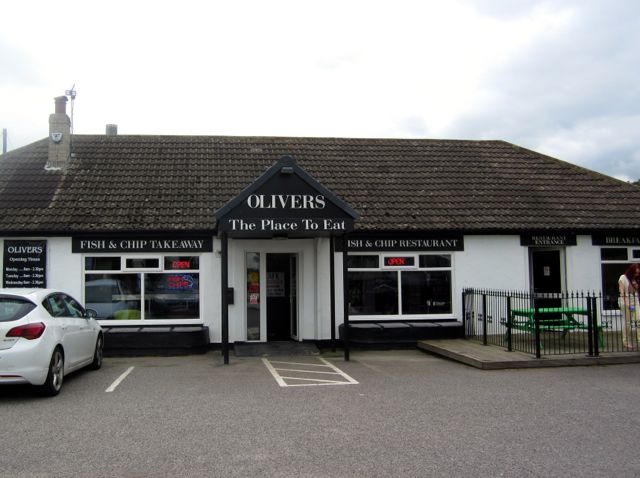 That night we were back at Andy Crittenden's school for a three hour plus double wrist lock seminar. Although we spent the entire time on that one hold it's still only enough to just scratch the surface with what you can do with it. Billy was able to run everyone through; how to control the wrist and get into position to finish the submission. From there we showed several double wrist lock throws and how to finish the double wrist lock on the ground against an opponent that's fighting back. Over all it was a great time there were many very high level martial artist's on the mat ranging from Brazilian Jiu-Jitsu, MMA, Kickboxing and Karate.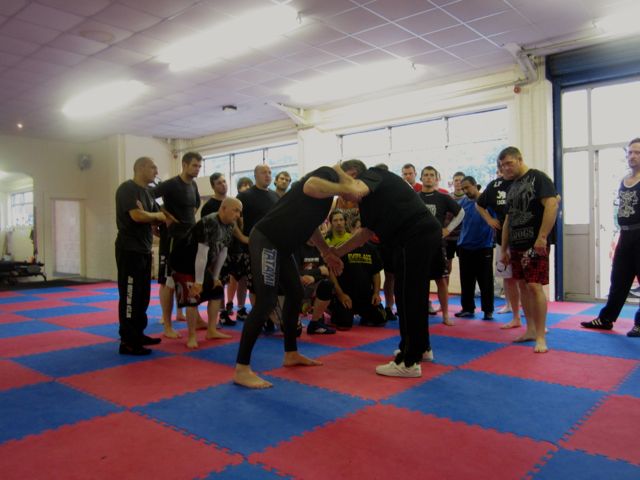 Billy showing how to tie up before a double wrist lock. I was able to pick up a nice detail on how to feint with a headlock takeover to get the entry into the DWL.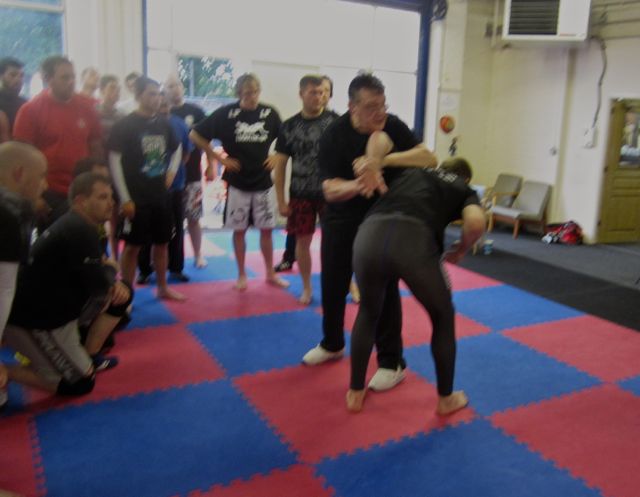 Billy discussing more details about the correct positioning of a standing double wrist lock. Notice where Billy's left elbow is…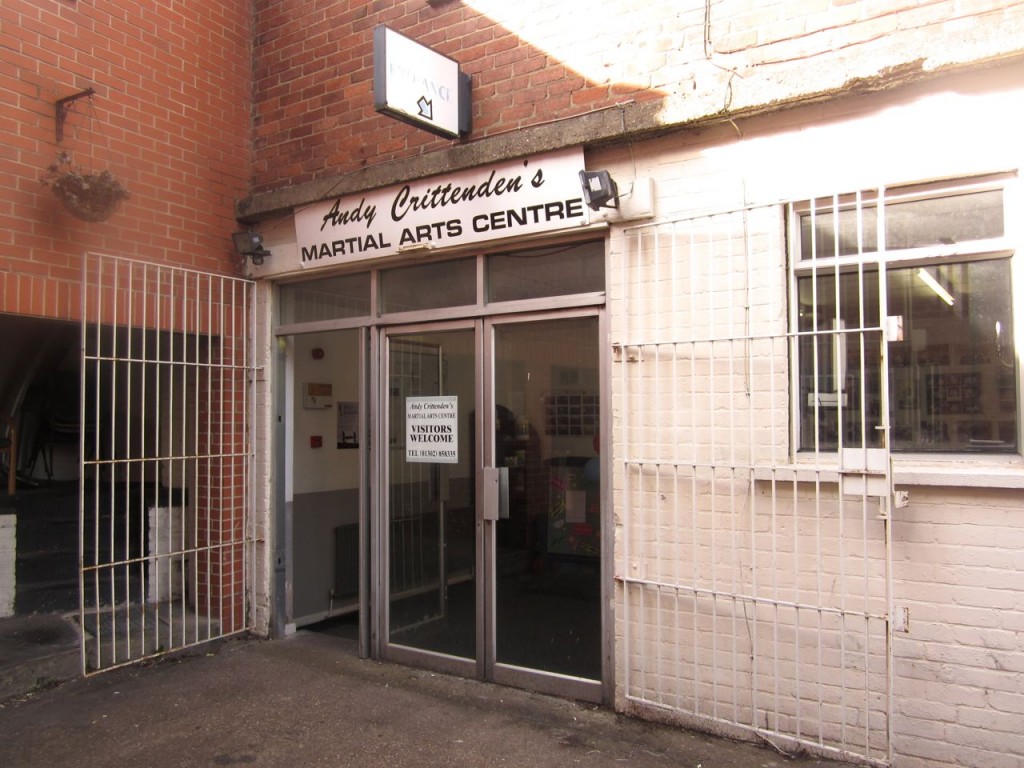 Andy Crittenden's Martial arts Centre in Doncaster. After spending a total of four days training there it almost felt like I was leaving home.
The next day we made the four plus hour drive from Doncaster up to Workington a beautiful town , on the west coast of Cumbria, England. This is where Assistant Catch Wrestling Coach under Billy Robinson Alex Cook trains and teaches. Along the way made a stop for Billy to do an interview with a popular MMA / Martial Arts Magazine (of which I forgot the name) published out of the UK. The highlight of the interview came at the end after all the questions were finished Billy said to send a message to the editor not to ask such dumb questions next time.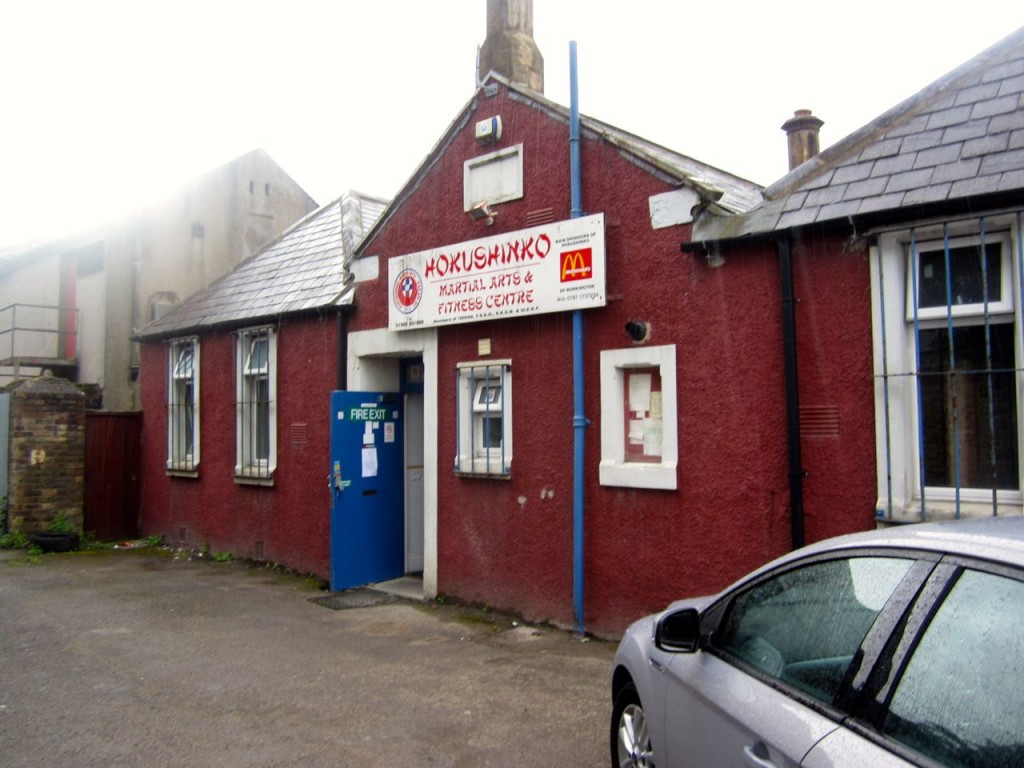 Hokushinko Fight Academy. We ran a four plus hour catch wrestling seminar here…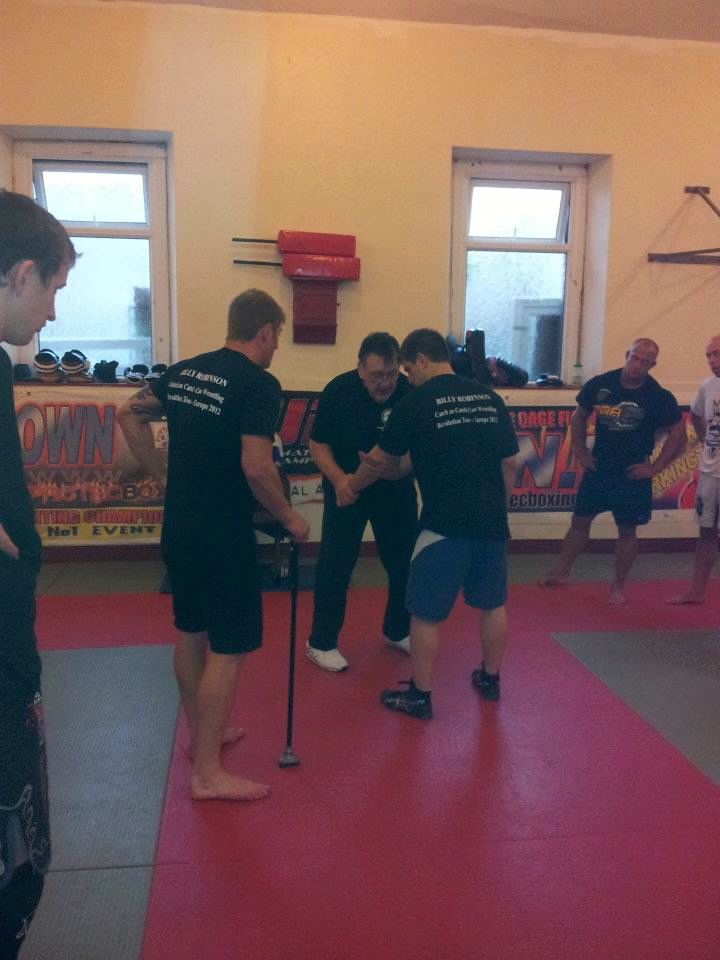 We spent the time going over stance and fundamentals, takedowns, double wrist lock, submissions on the ground and the Grovit including numerous options and counters for when a grovit goes wrong. In the photo above Billy is showing how to control for a specific arm drag.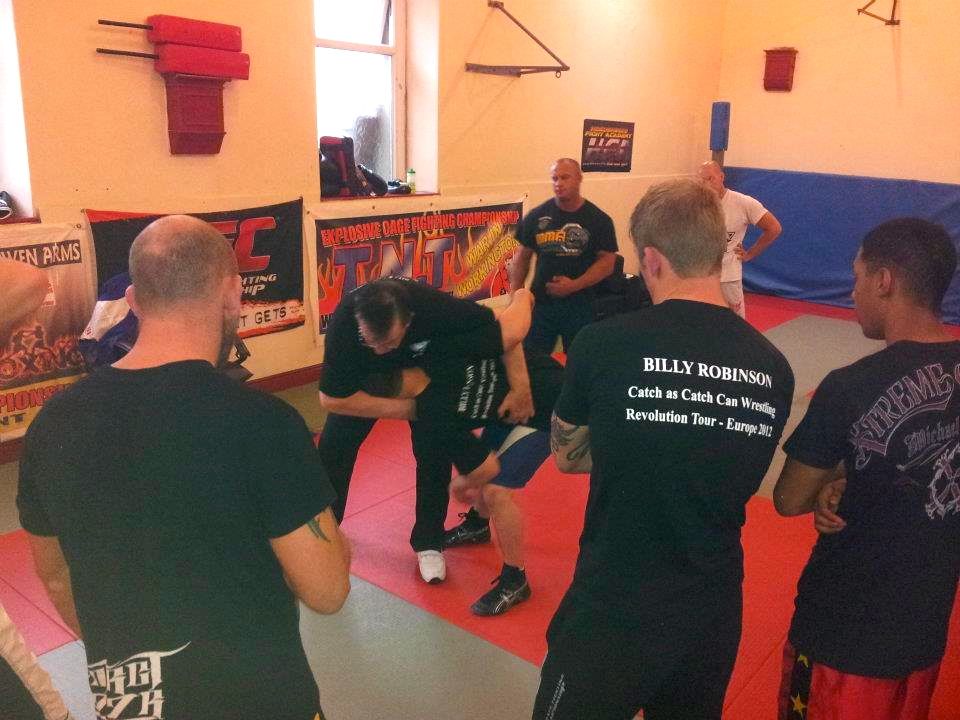 Pictured here Billy is showing how to position yourself for a Half Halch throw. The highlight for me came near the end when Billy asked Alex if there's anything else he wanted to learn. Alex asked if we could go over the half hatch suplex. This is a throw I learned from Billy with Ricky Lazaro Jr. about a year ago. Billy then took Alex and myself through an awesome series of Suplex's and Salto's. Including the double arm Suplex a throw I have for a long time feared and finally conquered!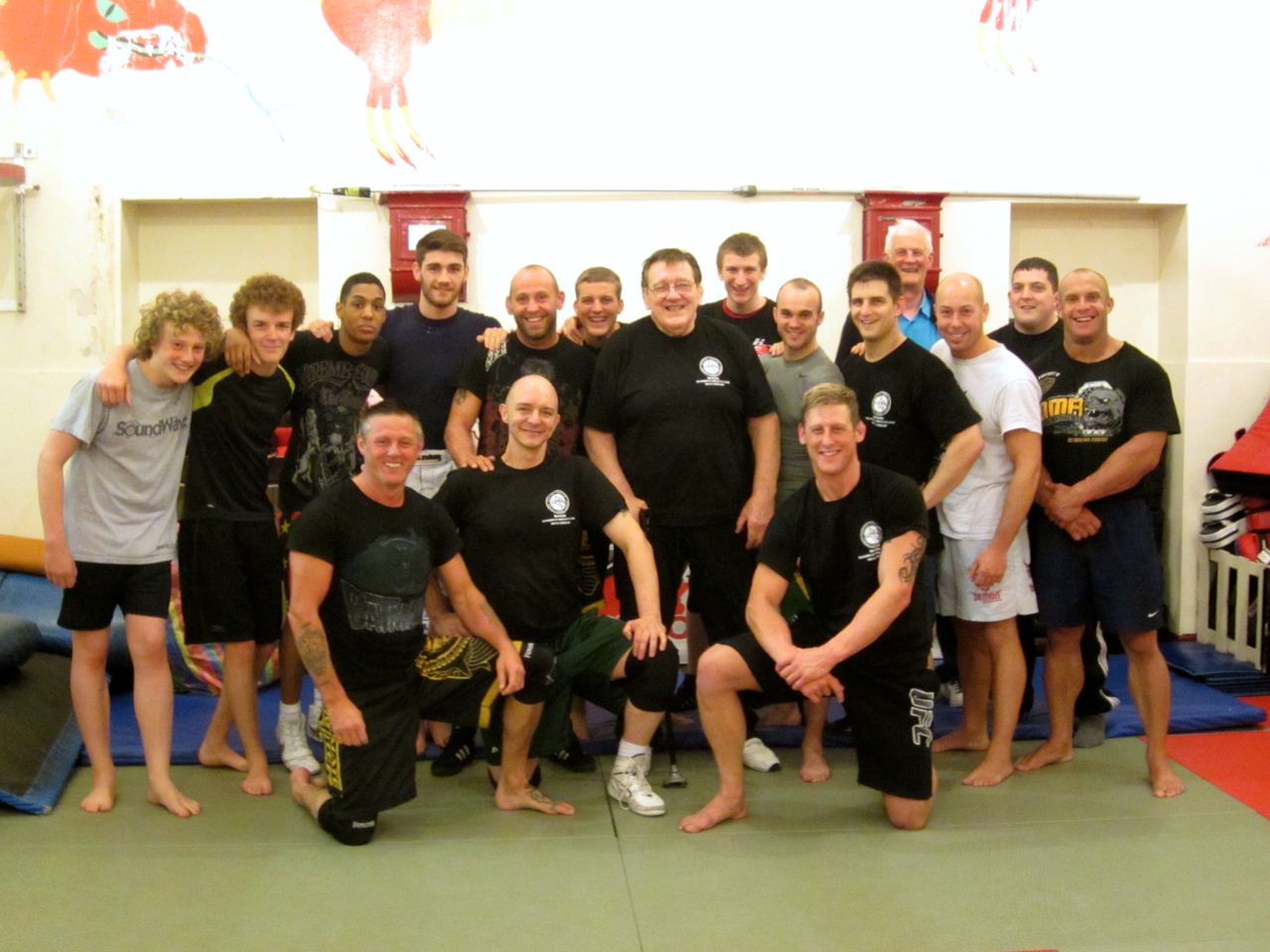 One of the great things about going to Alex's school was being able to train with Alex again. The guy is a phenomenal athlete and really fun to train with. Pictured above everyone from the Seminar.
After training we all headed over the the pub and some how Billy coxed me into playing a game of Snooker against the bar tender. I've seen a pool table before and that's about it. Hopefully that footage never makes it to the interent but some how I doubt that will be the case.
Back on the road the next day this time to Stoke for another Seminar at Dave Carnell & Simon McGoverns Impact Fighting Arts Training Centre .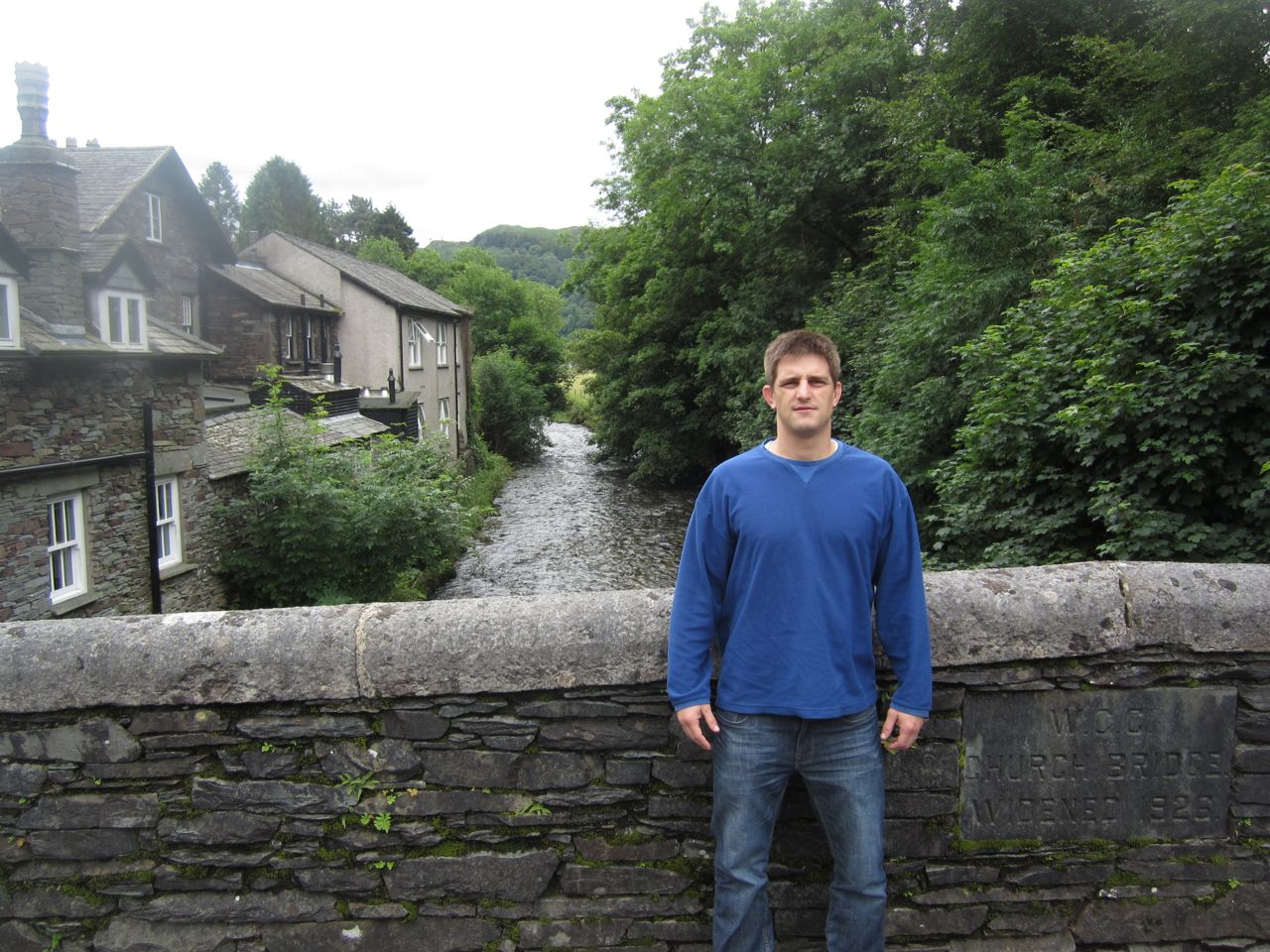 Along the way we stopped at Grasmere Village.  The village is on the Rothay river which flows into Grasmere Lake…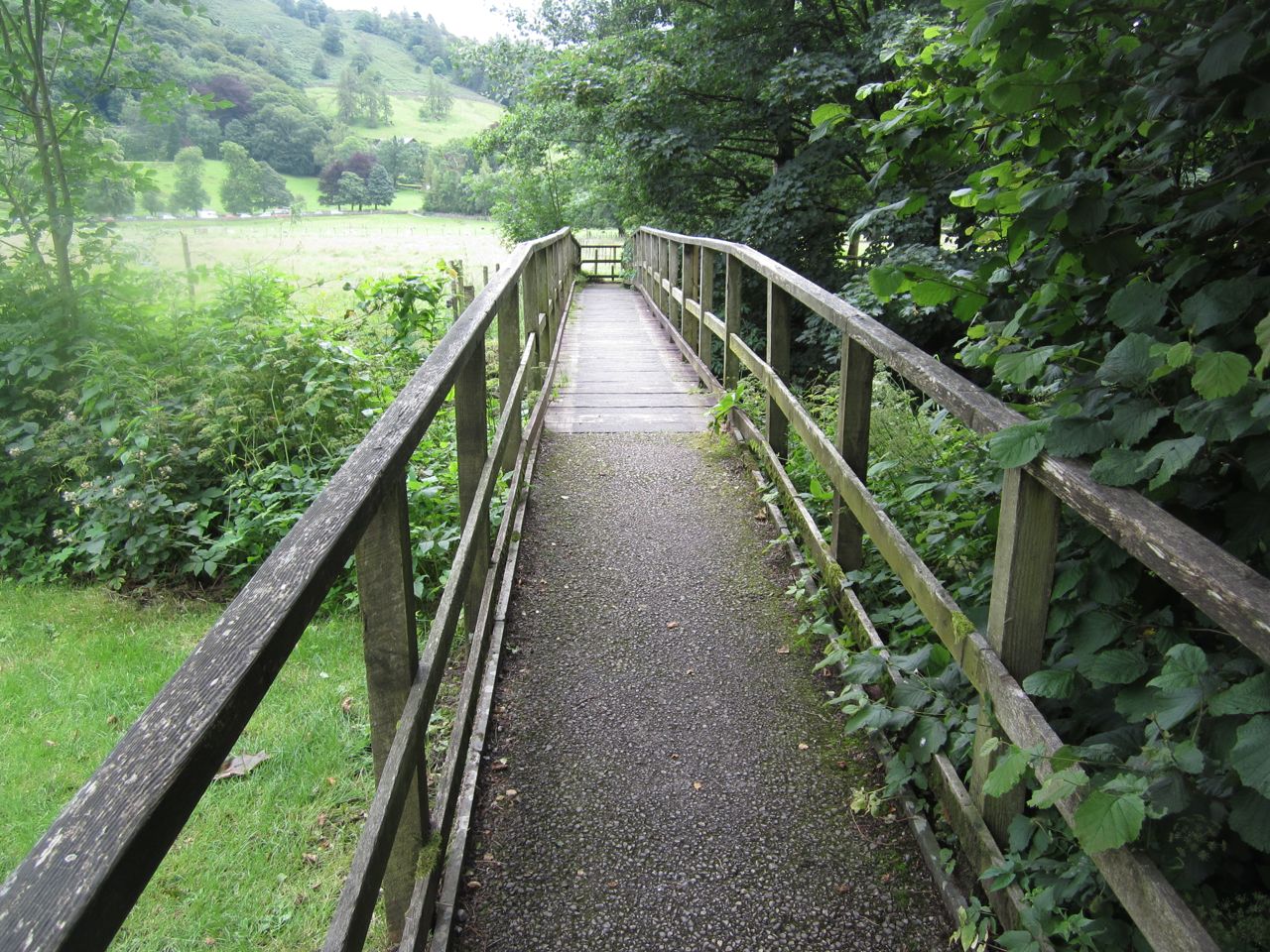 Grasmere was a beautiful place to stop and walk around for a bit…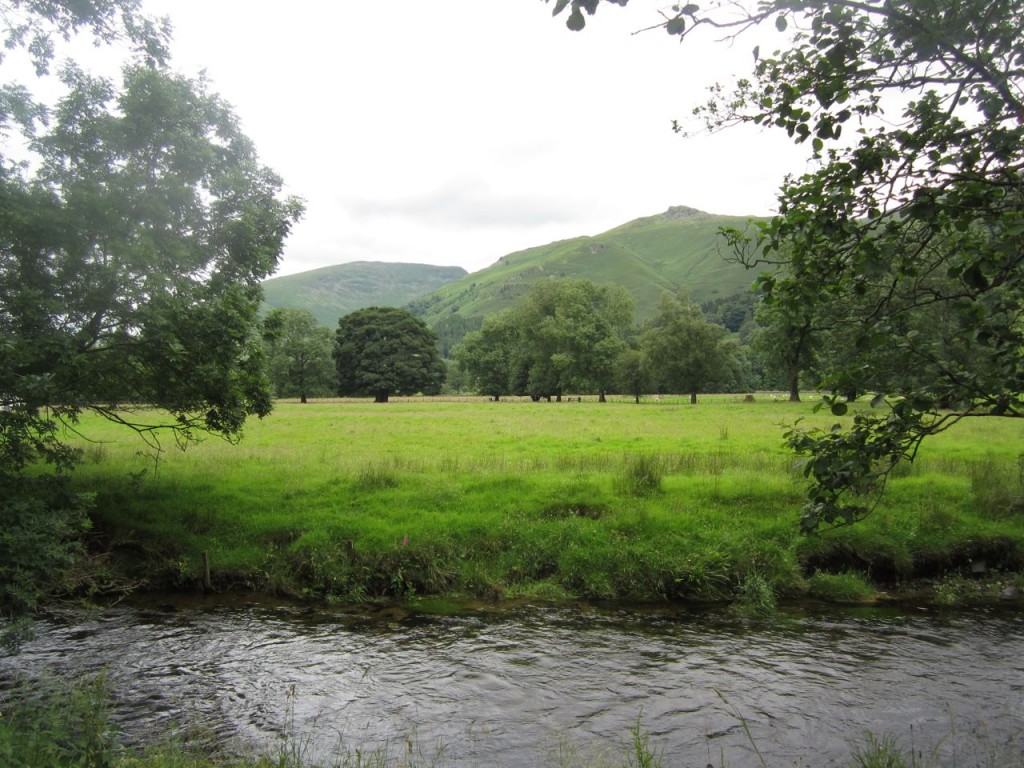 William Wordsworth (famous poet) is buried in St. Oswald's Churchyard of Grasmere. We were able to visit his grave…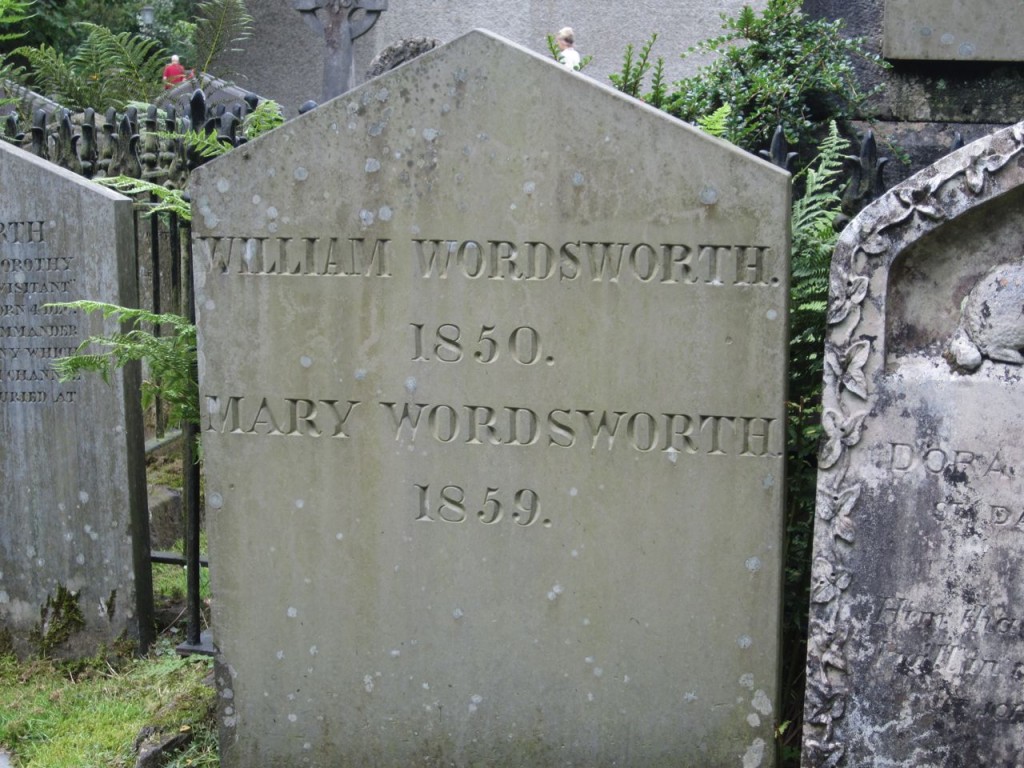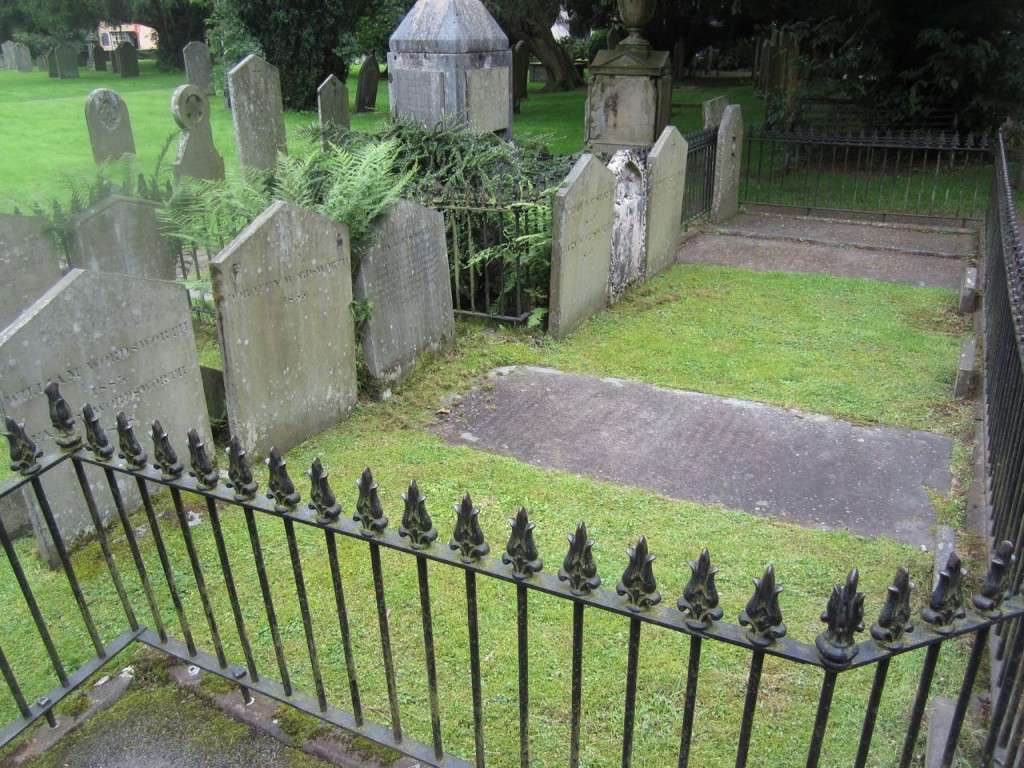 After lunch we were back on the road…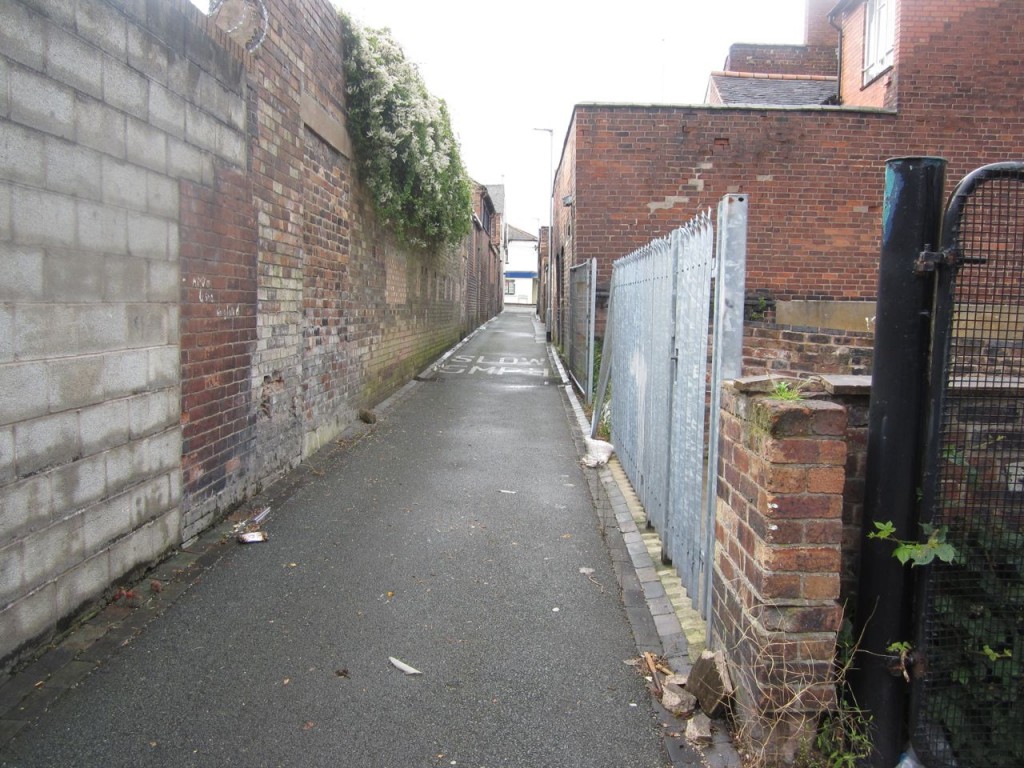 We had a lot of fun harassing Andy as he navigated us through this narrow alley on the way to Impact Fighting Arts Training Centre. The seminar in Stoke was fantastic. Dave and Simon are two very nice guys with an awesome academy and a lot of really enthusiastic fun people to train with.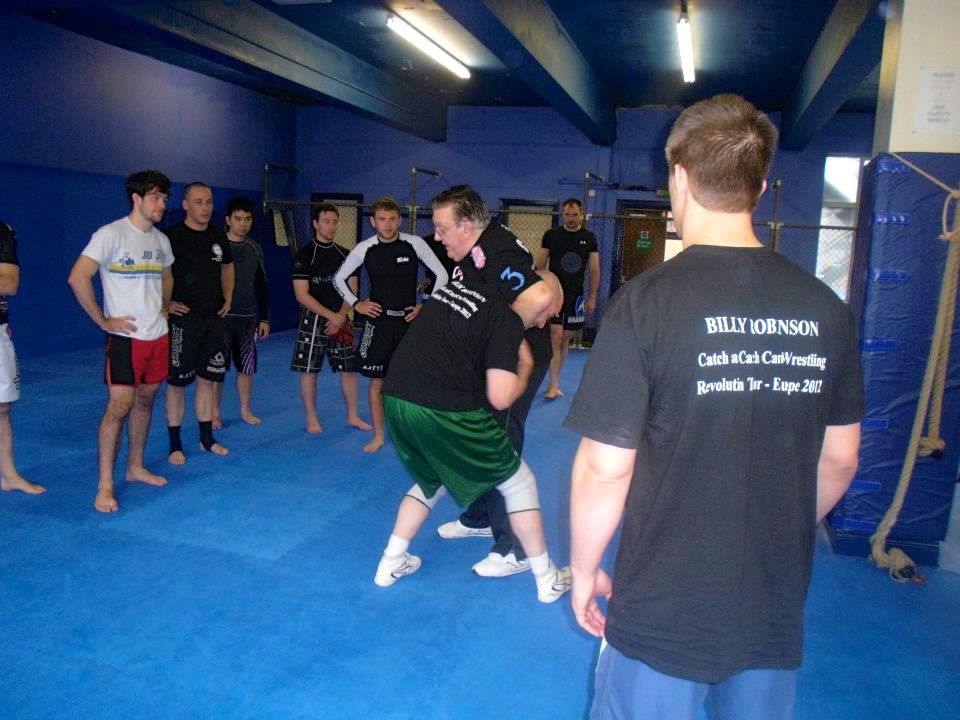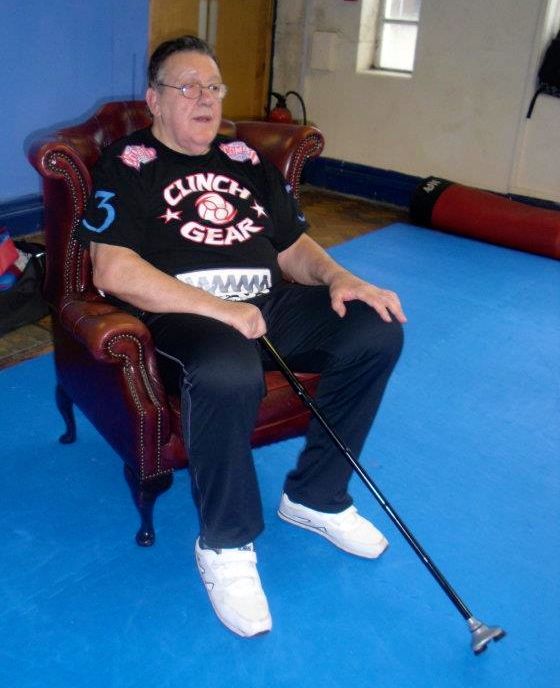 Read Part IV about our trip over to Italy here…