San Huang San (Three Yellows Powder) is a poultice used for acute stage sinew and bone injuries with swelling, pain, and redness in Traditional Chinese Medicine. It is often used as an alternative to ice. San Huang San is very cold in temperature. It is useful for the reduction of inflammation, swelling, and pain associated with acute injury.[1]
San Huang San consists of three primary herbs:
1. Rhei Radix (Da Huang)
2. Scutellaria Radix (Huang Qin)
3. Phellodendri Cortex (Huang Bai)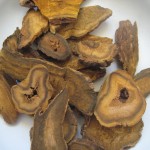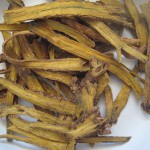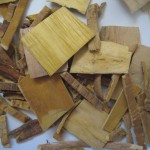 Additional herbs, such as Taraxacum Mongolicum (Pu Gong Ying), Fructus Gardeniae (Zhi Zi) or Carthami Flos (Hong Hua) can also be added.[2] This is often done to further modify or adjust the formula to treat the patients specific injury.
The herbs are ground into a powder and mixed in equal amounts with egg whites until the constancy of a muddy plaster is reached. The poultice is directly applied to the injured area, wrapped with a bandage, and left on for about 24 hours. After, the poultice can be exchanged with a new poultice for up to three days. San Haung San is inexpensive. The herbs can be purchased online or at any traditional herb shop for just a few dollars.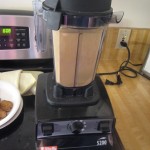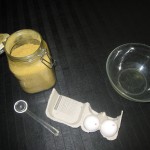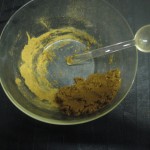 San Haung San is so cold that it is not recommended to use for longer than three days as it can then prolong recovery.[3] Also this poultice will stain clothing so take precautions. I always have San Huang San on hand in my studio and in my training bag. I have seen it used effectively in the clinic for a sprained back and for many acute / minor knee injuries.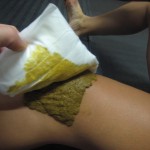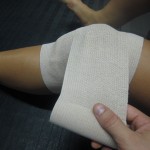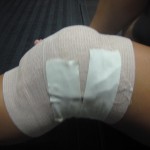 I personally use it to treat a lot of the acute injuries I deal with. I find one of the major reason's it works so well is because it acts on the body in a similar manner as icing. However, compliance is much easier. Once the poultice has been applied there's nothing more to do.

References
[1] Although successfully used clinically in China for several hundred years and recently in the United States there currently exists no modern research in the english language on this formula / poultice.
[2]Chan P., Qian M., Ting-Liang Z., Flaws B., Shaolin Secret Formulas for the Treatment of External Injury
 Blue Poppy Press, 1995 p. 57
[3]Bisio T., A Tooth from the Tiger's Mouth: How to Treat Your Injuries with Powerful Healing Secrets of the Great Chinese Warrior (Fireside Books (Fireside))
 2004, p. 186
Was This Post Helpful: